Wednesday's Christian eBooks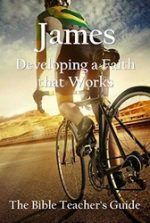 James: Developing a Faith that Works
by Gregory Brown
LIMITED TIME FREE #ad
Unlike other epistles, James is not so much concerned with doctrine but living out doctrine. Over half the words in this epistle are commands. James believed that true faith produces the corresponding works, and if it does not, it is not true faith (Jam 2:14-26). Even the demons believe in God but are not saved (2:15, 19). True faith not only hears God's Word, but obeys it (1:22)…
James wanted the scattered and persecuted Jewish believers he wrote to develop a faith that works. Let's study this epistle together with The Bible Teacher's Guide. "The Bible Teacher's Guide … will help any teacher study and get a better background for his/her Bible lessons. In addition, it will give direction and scope to teaching of the Word of God. Praise God for this contemporary introduction to the Word of God." – Dr. Elmer Towns, Co-founder of Liberty University
Check out:
(The Bible Teacher's Guide Series)
---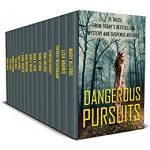 Dangerous Pursuits Collection
by Multiple Authors
KINDLE BARGAIN #ad
Brand New Release. 15 Stories From Today's Most Popular Mystery and Suspense Authors
"This is a good collection of novellas of suspense and a good way to get acquainted with a number of bestselling Christian mystery and suspense authors. Most of the stories are of the police procedure type but there is one that is psychological as a woman whose baby died is accused of stealing another. One plot deals with cutting edge genetic research where a person is willing to kill to gain control of the lucrative company. One story takes us deep into the dark web where a game turns out to actually be an avenue for selling armaments. Another is about a drug ring where some of the local police are involved. And there is another that is more war oriented, taking place in Iraq. There is even a story for the lover of all things Amish." by Amazon Customer
---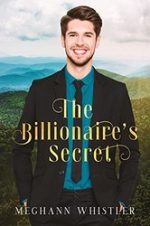 The Billionaire's Secret
by Meghann Whistler
KINDLE BARGAIN #ad
Brand New Release from Meghann Whistler.
He's a billionaire hiding a devastating diagnosis. She'll do whatever it takes to help her sick, matchmaking mom. A freak accident throws them together, but will his big secret tear them apart?
When Ryan Lawson's business partners force him to go on a wilderness retreat to come to terms with a shocking diagnosis, the last thing on Ryan's mind is romance. But when he's stranded in the woods with a sweet young event planner, all thoughts of business take a back seat to her girl-next-door appeal.
Fresh off a bad breakup, Zara Georgopoulos comes to Vermont to help her terminally ill mom work through her bucket list—not fall in love with a man who's the exact opposite of her usual type.
When Ryan finally shares the truth about his illness, will it bring them closer together . . . or shatter Zara's trust in him for good?
---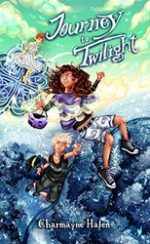 Journey to Twilight
by Charmayne Hafen
KINDLE BARGAIN #ad
BOOK ONE IN THE LAND OF TWILIGHT TRILOGY
Avid sixth-grade trail biker, Lorna Wilson, moves to Arizona with her mom and baby brother leaving her dad behind.
Unpacking, Lorna knows she needs to find a way to fit in. When the girl next door knocks on Lorna's front door, she opens up to an idea to solve her problem. Splashing in the pool at Ally's house, Lorna learns about the bike challenge created by a scar-faced neighborhood legend, Samuel Black. Then, she hears herself boasting that she can take on Samuel Black in his own race and win.
Lorna's words quickly come back to bite her. Although none of the kids will root for the new girl, an ancient cairn opens to Lorna showing her the Land of Twilight, a time between times, a land not in real time…
Check out:
(Return to Twilight)
---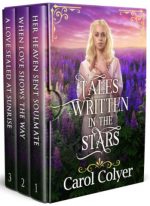 Tales Written in the Stars
by Carol Colyer
KINDLE BARGAIN #ad
New release from Carol Colyer. Three of my best-selling Historical Western Romance stories! Delightful tales full of emotion, love, drama, action, plot twists, and of course, heart-melting romance!
Her Heaven Sent Soulmate
When Love Shows the Way
A Love Sealed at Sunrise
"Very enjoyable romance stories. Each story has its ups and downs to its heroines. Love wins at the end through all their difficulties to be understood for their worth." by Amazon Customer
---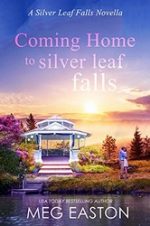 Coming Home to Silver Leaf Falls
by Meg Easton
KINDLE BARGAIN #ad
These reunited childhood friends have no need to fake date… until the PTA gets involved.
Everything in Liz Jenkins's life is temporary, including the job she takes in her hometown at the summer camp she loved as a kid. She's brilliant at turning struggling companies around and then heading off to the next struggling company.
What she's not brilliant at is turning her own struggling love life around. And honestly, she's okay with that, because love is scary and uncontrollable. She likes her life totally in control.
On paper, Noah Knight's life is pretty great. He's the beloved principal at Silver Leaf Falls Elementary in the town he grew up in and is surrounded by family. But something's missing, and he's about to accept a job in another state to hopefully fill that hole in his life…
Check out:
(A Silver Leaf Falls Series)
---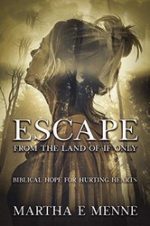 Escape from the Land of If Only:
Biblical Hope for Hurting Hearts
by Martha E Menne
KINDLE BARGAIN #ad
Escape from the Land of If Only  is a beautifully written book that highlights the redemptive work of the Gospel of Jesus in the lives of broken and wounded women. Martha addresses the various topics of abuse, neglect, abandonment, unforgiveness, shame, fear, anxiety and addiction and offers great hope to these women through the depth and richness of scripture.  ~Jane Scott, certified biblical counselor, Christian Counseling & Educational Foundation
The traumatic experiences of our past, and our own sinful actions, can put us in bondage to shame, guilt, and depression. When that happens, we may wonder how our lives would be better if only something or someone had been different. However, we don't have to become permanent residents in the Land of If Only.
No one walks through life without tragedies, trials, and traumas. But, if we know and obey God and believe his promises, he will bind up our emotional and spiritual wounds. It doesn't matter whether they are mere scratches or hemorrhaging gashes. God can and will heal us because he has promised to give his children "everything they need for life and godliness" (2 Peter 1:3-4).
---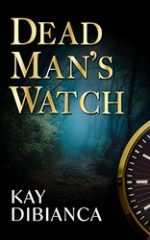 Dead Man's Watch
by Kay DiBianca
KINDLE BARGAIN #ad
KINDLE NOOK AUDIBLE KOBO APPLE
Half-sisters Kathryn Frasier and Cece Goldman stumble into another mystery in this second book in the Watch series. When a former acquaintance of Kathryn's is accused of murder, she and Cece go on a mission to prove his innocence by finding the real killer. But things are never what they seem in this tangled web, and Kathryn's spunky determination to solve the mystery pushes her closer and closer to a deadly climax.
Join the adventure as these two young women commit themselves to live up to the quote from the Jerusalem Talmud: "Whoever saves a life, it is considered as if he saved an entire world."
Check out:
(The Watch on the Fencepost)
---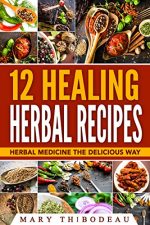 12 Healing Herbal Recipes
by Mary Thibodeau
LIMITED TIME FREE #ad
Putting the healthiest foods possible into our bodies at mealtime three times every day represents the most efficient way of promoting health. If you are interested in maximizing this health strategy by incorporating highly medicinal and nutritive herbs and spices, then this book is for you.
There exists a line between nutrition and herbal medicine that represents a very gray area when it comes to our diet. This book is about that line – and how to discover delicious foods that provide not only nutrition, but also many medicinal benefits. These cross-over foods, as I like to call them, include some of nature's most potent herbal remedies…
---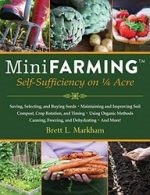 Mini Farming
by Brett L. Markham
KINDLE BARGAIN #ad
KINDLE NOOK AUDIBLE KOBO APPLE
Mini Farming describes a holistic approach to small-area farming that will show you how to produce 85 percent of an average family's food on just a quarter acre—and earn $10,000 in cash annually while spending less than half the time that an ordinary job would require.
---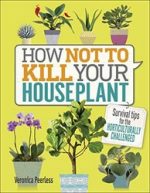 How Not to Kill Your Houseplant
by Veronica Peerless
KINDLE BARGAIN #ad
With over 50 different types of popular houseplants, this book summarizes what type of care your plants do (or don't) need. Find out which types of plants will thrive in your living space. You'll also discover how to keep a cactus alive, where to hang air plants, and how to repot succulents. Understand how much light, water, heat, and humidity your plant needs. Whatever your horticulture woes, this book will explain and fix it.