Friday's Christian eBooks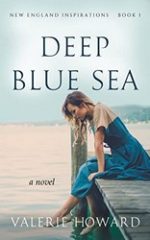 Deep Blue Sea
by Valerie Howard
LIMITED TIME FREE #ad
KINDLE NOOK AUDIBLE KOBO APPLE
Who's to blame when tragedy strikes? For over a decade, Jamie Walker has kept her deepest, darkest secret, but when her family cooperates with a detective and begins to dig into the past, Jamie's already tattered life begins to fall apart at the seams. With her marriage, her job, and her sanity in jeopardy, Jamie is desperate to escape everything that reminds her of that fateful night, if only the nightmares would stop haunting her.
Widowed pastor Byron Mitchell lost his wife and his son in the same weekend. His wife in a horrible accident, and his son in a heated argument…
---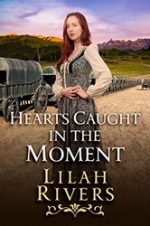 Hearts Caught in the Moment
by Lilah Rivers
KINDLE BARGAIN #ad
Brand New Release from Lilah Rivers.
It was Christmas of 1864 when Annabelle Grey's father was told the bad news. He would not be able to continue doing drives for his stagecoach delivery and transport business due to a debilitating disease. Blessed with two daughters and no sons, his business was destined to fail… However, Belle is determined to show her father she is just as capable of taking over the business as any man in their hometown of Greentree, Montana. The only thing standing between her and success is her business rival and his son, who see her as a weak woman, not fit for the job.
Is the charming man who keeps her away from a blooming business really that terrible?
---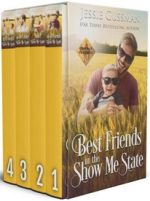 Cowboy Crossing Box Set
by Jessie Gussman
KINDLE BARGAIN #ad
This set includes the first four books in Jessie Gussman's well-loved Cowboy Crossing series. Filled to the brim with faith, family and sweet romance, these stories will keep you reading until late in the night!
Book 1: Best Friends in the Show Me State
Book 2: Sold! In the Show Me State
Book 3: A Secret Baby in the Show Me State
Book 4: The Beast Gets His Cowgirl in the Show Me State
"This is a wonderful tale of characters who grow throughout the story. It's a sweet clean romance that thankfully lacks typical drama and leaves the reader hopeful and happy." – Amazon Customer
---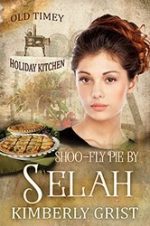 Shoo-fly Pie By Selah
by Kimberly Grist
KINDLE BARGAIN #ad
Can his mail-order bride handle the diversity that comes with her husband's dangerous vocation? Together will they blend their opposing desires to create a recipe for love?
Selah Anderson agrees to participate in a matchmaking service organized by her pastor and the orphanage's matron, where she spent most of her life and become a mail-order bride. The man of her dreams will share her love of creating delicious confections and running a successful bakery. People will come for miles to purchase her specialty-shoo-fly pie…
---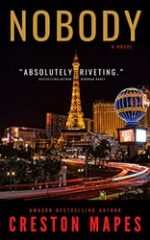 Nobody
by Creston Mapes
KINDLE BARGAIN #ad
Murdered Vegas Homeless Man a Millionaire in Disguise?
Reporter Hudson Ambrose hears an early morning call on his police scanner about an injured person at a bus stop on Las Vegas Boulevard and rushes to the scene. His world is blown off its axis when he discovers a murdered homeless man with a bankbook in his pocket showing a balance of almost one million dollars.
Should Hudson wait for the police, knowing the case will get lost in reams of red tape, or swipe the bankbook and take the investigation—and perhaps a chunk of the money—into his own hands?
---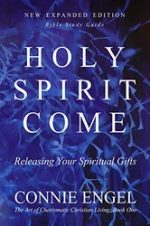 HOLY SPIRIT COME:
Releasing Your Spiritual Gifts
New Expanded Edition
by Connie Engel
KINDLE BARGAIN #ad
"The longer I am in ministry and the more pressing needs I see around the world, the more I cry, 'Holy Spirit Come.' Connie Engel has written a helpful, thoughtful, and Scripture-packed book that will add fuel to the fire of your spiritual passion. Read it with your Bible open as it will provoke your thinking." – Gary Wilkerson President, World Challenge
Experience the Power of God. Have you ever wondered what it would be like to be equipped with power from on high? To be filled with the Holy Spirit? You may see miracles beyond your imaginings. You may be given gifts of healing, or prophecy. There is no limit to what God may have for you. All you have to do is yield and receive. You may have questions:
•Who is the Holy Spirit? •Don't all Christians have this power? •What is it to be baptized with the Holy Spirit? •How do I receive my spiritual gifts? •Are the supernatural gifts still operating today?
HOLY SPIRIT COME – Releasing Your Spiritual Gifts NEW EXPANDED EDITION – Bible Study Guide Includes Hundreds of Key Bible Verses
---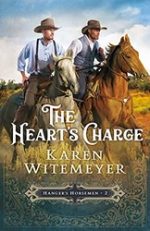 The Heart's Charge
by Karen Witemeyer
KINDLE BARGAIN #ad
KINDLE NOOK AUDIBLE KOBO APPLE
Members of Hanger's Horsemen, Mark Wallace and Jonah Brooks arrive in Llano County, Texas, to deliver a steed, never expecting they'd deliver a baby as well. Left with an infant to care for, they head to a nearby foundling home, where Mark encounters the woman he'd nearly married a decade ago.
After failing at love, Katherine Palmer dedicated her life to caring for children, teaming up with Eliza Southerland to start Harmony House. From mixed ancestry, illegitimate, and female, Eliza understands the pain of not fitting society's mold. Yet those are the very attributes that lead her to minister to outcast children. The taciturn Jonah intrigues her with his courage and kindness, but there are secrets behind his eyes–ghosts from wars past and others still being waged.
Check out:
(Hanger's Horsemen Series)
---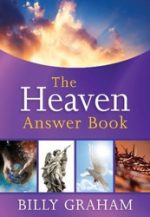 The Heaven Answer Book
by Billy Graham
KINDLE BARGAIN #ad
KINDLE NOOK AUDIBLE KOBO APPLE
World-renowned author, preacher, and evangelist Reverend Billy Graham answers questions about heaven and eternity with understanding and reassurance. God's Word says heaven awaits all the saints of His kingdom, but what will heaven be like? The Heaven Answer Book is biblically based and written in an easy-to-understand question and answer format.
The Heaven Answer Book includes answers to commonly asked questions about: what we'll do; what we'll be; what we'll see; our rewards in heaven
Check out:
(Answer Book Series)
---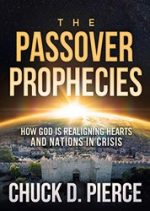 The Passover Prophecies
by Chuck D. Pierce
KINDLE BARGAIN #ad
KINDLE NOOK AUDIBLE KOBO APPLE
God is realigning hearts and nations in crisis. This book will allow you to hear what the Spirit is saying to the churches in this season of a modern-day Passover. A timely prophetic message on how to discern the times and know what to do as the body of Christ. As people and nations emerge in the aftermath of this pandemic, God will realign hearts and nations in preparation for an end-time harvest.
In The Passover Prophecies, Pierce delves into the ancient biblical signs that point toward a glorious future for the people of God. Move forward, feed your faith, and know that even in the midst of uncertainty, His kingdom shall overcome, and His will shall be done on Earth as it is in Heaven.
---

Southern Biscuits
by Nathalie Dupree, Cynthia Graubart
KINDLE BARGAIN #ad
In Southern Biscuits, Nathalie Dupree and Cynthia Graubart cover every biscuit imaginable, from simple, hassle-free biscuits to embellished biscuits laced with silky goat butter, crunchy pecans, or tangy pimento cheese. The traditional biscuits in this book encompass a number of types, from beaten biscuits of the Old South and England, to Angel Biscuits—a yeast biscuit sturdy enough to split and fill but light enough to melt in your mouth.