Saturday's Christian eBooks
His Wake-Up Call
by Jan Thompson
LIMITED TIME FREE #ad
The desperate jilted man… Restaurateur Sebastian Langston cannot believe that his ex-fiancée, Talia, would leave him again. They've broken up so many times that he is sure she'll return to him…until he sees her with a billionaire. Now he has to fight to get her back. Sebastian cooks up an idea in which he hires a beautiful girl who can make Talia jealous. Poor starving harpist Emmeline O'Hanlon needs money and seems willing to help him reach his objectives.
The dreamy rent-a-girlfriend… When her best friend's older brother offers her an unusual proposition, Emmeline has no idea what she is getting into. However, her van is dead, her rent is due, and she is forced to take the job…
The duet that can't go wrong…
Check out:
(Seaside Chapel Series)
---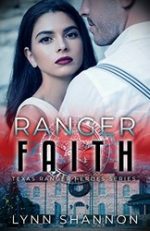 Ranger Faith
by Lynn Shannon
KINDLE BARGAIN #ad
It's a deadly holiday season… Last Christmas, profiler Emilia Sanchez barely escaped the clutches of a serial killer. All she wants is to forget the incident and move on with her life, especially since the murderer is dead. But when she receives a poinsettia along with a threatening message, it triggers Emilia's worst fears—that she's not safe after all.
Texas Ranger Bennett Knox has steered clear of Emilia since the day he rescued her from a killer. The beautiful profiler is smart and brave, but Bennett knows his presence brings back painful memories. The case has always haunted him too. He had concerns with the way the investigation ended…
Check out:
(Texas Ranger Heroes Series)
---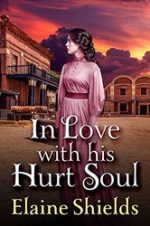 In Love With His Hurt Soul
by Elaine Shields
KINDLE BARGAIN #ad
Brand New Release from Elaine Shields.
Ever since the death of her parents, Daisy Rowling's entire life has revolved around her uncle Ronald's gambling addiction. Even though she is a great player too, she feels safer helping her uncle with signals, rather than joining his games. However, things go terribly wrong when Ronald is arrested for murder. Help arrives in the most unexpected form, as Deputy James stands by her side…
Placing all her hopes in James is inevitable, but can she trust a man she has just met?
Eager to fight injustice, he feels compelled to follow the clues and track down the man responsible for this terrible crime…
---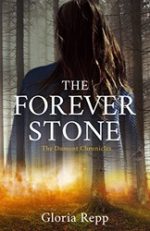 The Forever Stone
by Gloria Repp
KINDLE BARGAIN #ad
The paperweight – a summons to courage . . . A new home, new love, new fears . . . and a mystery. How will she face the challenge? And what does God have in mind?
Madeleine, a young widow, is determined to break free from her paralyzing memories and controlling family. The paperweight, a gift from her father, spurs her to declare independence, and she joins her aunt's house-restoration project in the Pine Barrens of New Jersey. Two men enter her life, bringing joy, conflict, and danger. She'll need courage to fight the treachery she discovers, and faith to step into a new life of promise. Can she do it? 
Check out:
(The Dumont Chronicles)
---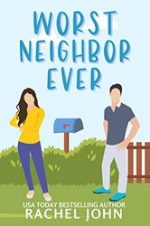 Worst Neighbor Ever
by Rachel John
KINDLE BARGAIN #ad
New release from USA Today Bestselling Rachel John. Which one is the worst neighbor ever? It might be a toss up.
Melissa… Connor Harwood is a snoop, a bad neighbor, and a tree and grass killer. Oh, and probably a criminal. I can't forget that part. The fact that I find him to be the handsomest guy I've ever laid eyes on is completely irrelevant. I'll just have to keep a close watch while also ignoring his very existence. I can do both, right?
Connor… Melissa Cooke is way more than I can handle right now, and most likely stalker material. I have to remember that. I will not be taken in by the way she looks in her elephant-print pajama pants while holding her little excitable dog. I will not…go…over…there.
---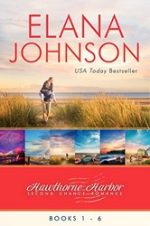 Hawthorne Harbor Complete Collection
by Elana Johnson
KINDLE BARGAIN #ad
Escape the winter blues with this complete collection of six sweet and swoony beach romances!
This complete omnibus includes second chance romances with heroes that have been tough to tame in the past. But now that they're all grown up, can they fall in love with the women they once knew?
The Day He Drove By
The Day He Stopped In
The Day He Said Hello
The Day He Let Go
The Day He Came Home
The Day He Asked Again
---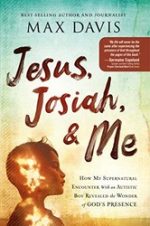 Jesus, Josiah, and Me
by Max Davis
KINDLE BARGAIN #ad
As a skeptical journalist who pursues truth, Max gained undeniable evidence that God is real and knows us personally. Even more compelling is that the prophetic messages centered around Max's personal prayer life. Just like in John 1:48 when Jesus let Nathanael know He saw him praying under the fig tree, through Josiah, God was letting Max know that He sees us when we pray too, even though circumstances often scream the opposite. Life can be brutal, and we tend to equate pain and struggle with the absence of God. Yet nothing could be further from the truth! Regardless of how things may appear, Jesus is real, alive, and fully present, and living in that awareness changes everything.
---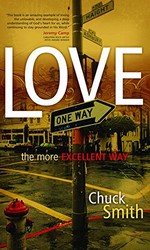 Love: The More Excellent Way
by Chuck Smith
LIMITED TIME FREE #ad
The late pastor Chuck Smith spent a lifetime pondering and preaching on the nature of God's love for us.
In this rich, encouraging, and deeply practical book, he describes how every one of us can come to experience and share the kind of world-changing love that continuously pours from the very heart of God.
"This book is an amazing example of loving the unlovable, and developing a deep understanding of God's heart for us, while continuing to stay grounded in His Word." Jeremy Camp
---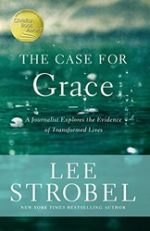 The Case for Grace
by Lee Strobel
KINDLE BARGAIN #ad
KINDLE NOOK AUDIBLE KOBO APPLE
In The Case for Grace, bestselling author Lee Strobel offers an accessible explanation of the theology of God's grace–shown through incredible, dramatic, can't-put-it-down stories of people whose lives were changed.
In this book, you'll encounter racists, addicts, and even murderers who have found new hope and purpose. You'll meet once-bitter people who have received God's power to forgive those who have harmed them–and, equally amazing, people mired in guilt who have discovered that they can even forgive themselves…
---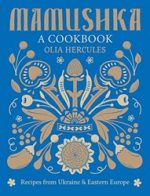 Mamushka
by Olia Hercules
KINDLE BARGAIN #ad
The Ukrainian-born chef presents "a gorgeous love letter to the food of her homeland" with this vibrant and varied collection of recipes (SAVEUR).
In Mamushka, Olia Hercules takes readers and home cooks on a culinary tour of Eastern Europe—from the Black Sea to Baku, Kiev to Kazakhstan. This beautifully illustrated cookbook features more than one hundred recipes for fresh, delicious, and unexpected dishes from this dynamic and often misunderstood region.
---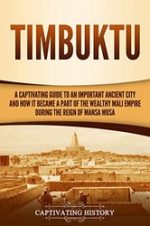 Timbuktu
by Captivating History
KINDLE BARGAIN #ad
The great Mansa Musa was the most iconic king of the Mali Empire. Considered to be one of the richest men ever, Mansa Musa is not only the right answer to a commonly asked trivia question but also one of the inspirations behind Marvel's Black Panther. Although the other kings who reigned over Timbuktu may not be known quite as well as Mansa Musa, their lives have also inspired stories we are quite familiar with today.