Thursday's Christian eBooks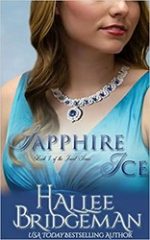 Sapphire Ice
by Hallee Bridgeman
LIMITED TIME FREE
KINDLE NOOK AUDIBLE KOBO APPLE
To Robin Bartlett, men were nothing more than violent users. After a hair-raising childhood, Robin and her two younger half sisters battled simply to survive. Determined to give her sisters a very different life from that of their mother; to never have to rely on a man for anything, she worked two jobs and put them both through college, while accepting help from no one. Her heart had turned to ice and she had no use for men or God.
Check out:
(The Jewel Series)
---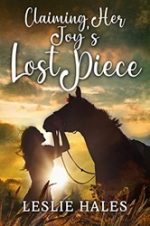 Claiming her Joy's Lost Piece
by Leslie Hales
KINDLE BARGAIN #ad
Brand New Release from Leslie Hales.
Serena Bolton has a career as a lawyer that anyone would envy. However, behind this success is hidden a wound caused by bitter betrayal; a wound that will be reopened when the man who broke her heart is accused of a crime he didn't commit. Compelled by some inner voice to prove his innocence, she returns to Texas to defend him. Very soon though beneath the ashes of the past she feels the sparks of her bygone feelings for him…
Is the love they once shared meant to be reignited or is the trauma too deep to be healed?
Regret is his most painful scar… Will they make it out alive with their hearts intact, or will the terrible abyss engulf them?
---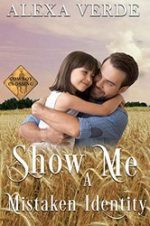 Show Me a Mistaken Identity
by Alexa Verde
KINDLE BARGAIN #ad
Can a fun-loving cowboy with a precocious daughter and a guarded woman with a mistaken identity find a path to happiness together?
It's far from love at first sight when business consultant Cat Larson steals cowboy Roberto Moore's car – with his daughter in it – then returns both and explains her reasons. After a few meetings, he's intrigued by the mysterious thief, but his little family has suffered enough from his ex-wife's addiction. Still reeling from her suspicious death, he doesn't want to fall again for a woman he can't trust.
The abuse Cat suffered has taught her not to let men get close to her heart. But outspoken Roberto and his lovely daughter break down her defenses. When she stumbles upon his family's secret, will it break them apart or will their love survive?
Check out:
(Cowboy Crossing Series)
---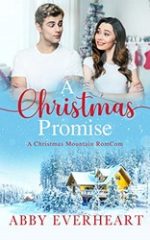 A Christmas Promise
by Abby Everheart
KINDLE BARGAIN #ad
Brand New Release from Abby Everheart.
Humor with heart. Get ready to laugh, cry, and have a happily ever after. A pug who loves to eat decorations, a saboteur, and a Christmas wedding. What could go wrong? Get ready for heartwarming second chances and laugh out loud shenanigans.
When May is hired to plan a December wedding, she finds more than she bargained for when her client's brother walks onto the scene. But May has a goal, and it doesn't involve snarky doctors…
As May and Chris battle each other – and their feelings – they must find the saboteur who's trying to undermine May's plans for the Christmas festival, and keep May's pug from destroying all the decorations.
---
Four Little Blessings
by Merrillee Whren
KINDLE BARGAIN #ad
When Wade Dalton moves to a small Florida beach community for peace and quiet and a new job, he encounters the four little kids next door who are anything but quiet. Because of difficult circumstances, the little noisemakers live with their young aunt, Cassie Rankin, who is their guardian.
Wade is drawn to her determination, giving nature, and beauty, but she's at least a dozen years younger than he is – way too young for him. At least that's what he keeps telling himself. Besides, he has issues that would only make life more challenging for Cassie and her charges. So he plans to stay out of their lives, but four little blessings refuse to let that happen.
Check out:
(The Dalton Brothers Series)
---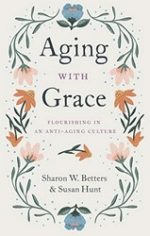 Aging with Grace
by Sharon W. Betters, Susan Hunt
KINDLE BARGAIN #ad
Aging with Grace by the Power of the Gospel
Whatever season of life you're in, God has equipped you to flourish—to live in the transforming power and beauty of his grace. As we age, we can easily lose sight of this message as cultural ideals glorifying youth take center stage.
In this book, Sharon W. Betters and Susan Hunt offer present-day and biblical examples of women who rediscovered gospel-rooted joy later in their lives. Equipped with a biblical view of aging, Aging with Grace will help you encounter afresh the gospel that "is big enough, good enough, and powerful enough to make every season of life significant and glorious."
---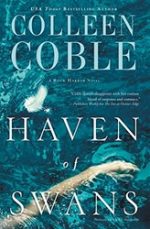 Haven of Swans
by Colleen Coble
KINDLE BARGAIN #ad
KINDLE NOOK AUDIBLE KOBO APPLE
A beautiful woman stands by the side of the road, barefoot and bleeding, a child in her arms. Someone just tried to kill her, but she wouldn't recognize him if she saw his face. She doesn't even remember her own name.
A suburban cop surveys a kitchen in disarray – a woman and child missing, a chilling note. This crime scene is unlike any he has ever seen.
Check out:
(Rock Harbor Series)
---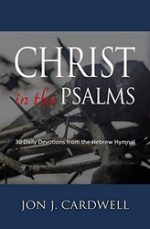 Christ in the Psalms
by Jon J. Cardwell
LIMITED TIME FREE #ad
The Book of Psalms is known as the Bible's songbook or the Hebrew hymnal. Jesus knew all 150 psalms intimately because they spoke of Him, as all the Scriptures speak of Him. Jesus said, "You search the Scriptures because you think that in them you have eternal life; and it is they that bear witness about me" (John 5:39).
Jon J. Cardwell has been writing daily devotional thoughts for years, first for his own understanding and blessing, and later, offering them to the congregations he served as pastor.
---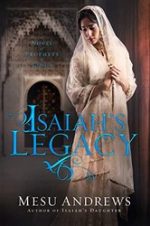 Isaiah's Legacy
by Mesu Andrews
KINDLE BARGAIN #ad
KINDLE NOOK AUDIBLE KOBO APPLE
The drama of the Old Testament comes to life as Judah's most notorious king ascends to the throne in this gripping novel from the award-winning author of Isaiah's Daughter.
At eight years old, Shulle has known only life in a small village with her loving but peculiar father. When Uncle Shebna offers shelter in Jerusalem in exchange for Shulle's help tutoring King Manasseh, Judah's five-year-old co-regent who displays the same peculiarities as her father, she's eager to experience the royal court. But Shulle soon realizes the limits of her father's strict adherence to Yahweh's Law when Uncle Shebna teaches her of the starry hosts and their power…
---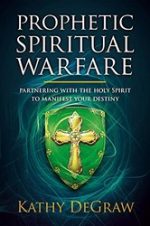 Prophetic Spiritual Warfare
by Kathy DeGraw
KINDLE BARGAIN #ad
KINDLE NOOK AUDIBLE KOBO APPLE
How do you fight and resist something you can't see? Receive prophetic revelation to combat spiritual warfare in your life!
In Prophetic Spiritual Warfare, learn that you are not alone. You have a Helper—the same Holy Spirit that empowered Jesus also dwells within you. Activate His power today!
This book will show you that spiritual warfare cannot be done with natural tools, reliance on the strength of the Holy Spirit is needed. You will learn that the battle between the natural and the spiritual realm has a direct impact on how you live and what happens to you.
---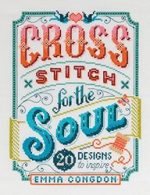 Cross Stitch for the Soul
by Emma Congdon
KINDLE BARGAIN #ad
Craft your own comfort with these uplifting cross stitch projects featuring spirit-boosting quotes. Cross Stitch for the Soul is a collection of beautifully designed motivational and inspirational quotes rendered in easy cross-stitching techniques that will raise the spirits, both during the making process and beyond, as gifts for loved ones or as treasured pictures on the wall.