Monday's Christian eBooks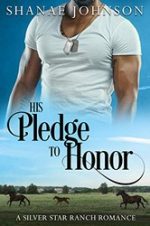 His Pledge to Honor
by Shanae Johnson
LIMITED TIME FREE #ad
Scout Silver can rehabilitate the most wounded of horses. But when an injured soldier shows up at her ranch, will she follow his lead down a trail of love?
Though she's the daughter of a general, Scout Silver is used to giving orders, not taking them. That's why horses thrive on the rehabilitation ranch she runs with her half-sisters. Over the years, her absentee father's many divorces created a patchwork family, held together by their love of the ranch. But his last will is an order that threatens to rip their lives apart.
As the leader of an elite group of soldiers run by the brilliant tactician General Abraham Silver, Lincoln Rawlings has set out on his final mission—to fulfill the dying wish of his commander by ensuring that the general's six daughters are taken care of…
Check out:
(The Silver Star Ranch Series)
---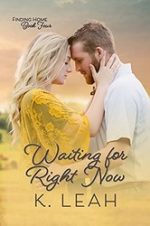 Waiting for Right Now
by K. Leah
KINDLE BARGAIN #ad
Brand New Release from K. Leah.
He's the one who broke her heart. She's the one he can't forget.
Elle learned the hard way that summer love doesn't always last. But now Cort is back, and after how long it took her to get over him last time, she's not willing to risk that heartbreak again.
Cort didn't know what a big mistake it was to leave town until years later. Now, he's forced to choose between the woman he loves or the family that raised him…
Check out:
(Finding Home Series)
---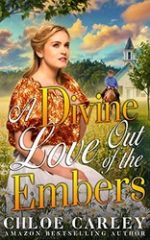 A Divine Love Out of the Embers
by Chloe Carley
KINDLE BARGAIN #ad
Brand New Release from Chloe Carley.
She has survived fire and brimstone. He has seen War. Can a marriage of convenience cure their wounds and redirect their hearts to God's ever-present Light?
"Mount Sinai was covered with smoke, because the LORD descended on it in fire. The smoke billowed up from it like smoke from a furnace, and the whole mountain trembled violently." – Exodus 19:18
Alice has grown up with her Godless and abusive father in an isolated village. When push comes to shove, she finds the courage to respond to a mail-order bride ad and she flees out West. Getting married to a grumpy rancher though and taking care of a deserted ranch was not what she wanted. How can she find peace in God's plan and let go of her fear to trust when her husband is just so stubborn?
---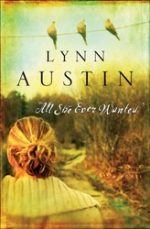 All She Ever Wanted
by Lynn Austin
KINDLE BARGAIN #ad
All She Ever Wanted is the emotion-packed story of three generations of women: Kathleen, her mother, Eleanor, and her grandmother, Fiona. Each woman left home to escape her family's past and to start a new life. Kathleen has been estranged from her family for 35 years, and she is torn between the need to forgive and the urge to forget. Hoping to find answers that will patch the wounds of her tattered heart and salvage her relationship with her daughter, Kathleen embarks on a journey into her family's mysterious past.
---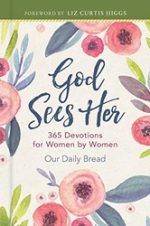 God Sees Her
by Multiple Authors
KINDLE BARGAIN #ad
Women want to know they matter. This devotional ebook provides story after story of God's care for women both in Bible times and in modern day life. You will be reminded of God's love as you daily read this collection of Our Daily Bread devotions written by female authors. And you will know the warm presence of your heavenly Father as each article reassures you that God sees you, God knows you by name, and God cares about every detail of your life.
---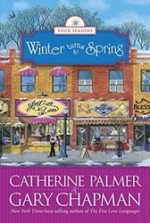 Winter Turns to Spring
by Catherine Palmer, Gary Chapman
KINDLE BARGAIN #ad
This book focuses on Brad and Ashley Hanes, young newlyweds who are facing their first season of winter. Opposite work schedules, differing views on finances and when to start a family, and Brad's selfish and immature habits are forcing the young couple apart, causing them to question why they ever got married in the first place. It will take a whole lot of help—mostly from their nosy but well-meaning neighbors—for Ashley and Brad to pull their marriage out of the winter blues and into a hopeful spring. As usual, the residents of Deepwater Cove will pop in and out of the story to delight readers.
Check out:
(Four Seasons Series)
---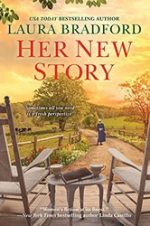 Her New Story
by Laura Bradford
KINDLE BARGAIN #ad
Tess Baker thought she had the perfect everything—until her best friend, and (now ex) husband, betrayed her, leaving her with nothing, except her career as an investigative reporter. In her work for a leading magazine, Tess can lose herself in whatever story she's chasing. So she's devastated when her next assignment is far from the exciting location or action-packed quest she anticipated.
Thanks to a recent misstep, Tess is handed a bus ticket to Pennsylvania—to Amish country. The story? Write about living in the past in a modern-day world. Determined to prove herself by coming up with something juicier than a run-of-the-mill human-interest piece, Tess makes her way through this strange place, digging for dirt . . .
---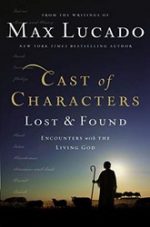 Cast of Characters
by Max Lucado
KINDLE BARGAIN #ad
KINDLE NOOK AUDIBLE KOBO APPLE
Common people. Maybe you heard their names in a childhood Sunday school class. They're not often the champions or the go-to sermon illustrations. They probably didn't stand at the foot of the cross or even hang next to Jesus on one of their own. But they pepper the pages of the Bible, reminding us that we're not alone.
Just like you and me, these ordinary people stumbled and struggled. They faced their own sin and came face to face with a God who not only wipes it away, but also makes the common extraordinary. They discovered that an encounter with the living God changes everything.