Sunday's Christian eBooks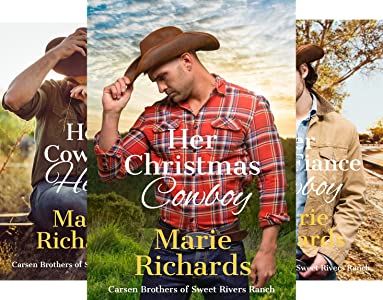 Carsen Brothers of Sweet Rivers Ranch Series
by Marie Richards
KINDLE BARGAIN #ad
Check out Carsen Brothers of Sweet Rivers Ranch Series
First book is LIMITED TIME FREE
Check out the Carsen Brothers of Sweet Rivers Ranch. Caring Christian cowboys in search of a bride. A sweet clean Christian marriage of convenience romance.
Her Christmas Cowboy
Her Cowboy Hero
Her Fake Fiancé Cowboy
Her Second Chance Cowboy
Her Last Chance Cowboy
Her Cowboy Protector
Book 1
Luke Carsen needs to honor the stipulation in his late adoptive father's will for him to be married in order to take co-ownership of the family ranch. But he's too broken to love again. Recovering from the wounds of war is one thing, but the wound from a previous relationship is another. Could he ever find love again?
---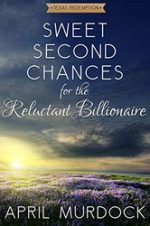 Sweet Second Chances for the Reluctant Billionaire
by April Murdock
LIMITED TIME FREE #ad
Matt O'Connor seems to have it all. Young, handsome, rich. Extremely rich, actually. But deep down, he'd give almost anything to regain the life he'd enjoyed before his father's unexpected death. Though he pretends to take his new found responsibility in stride, secretly he's struggling under the heavy weight.
Kimberly Walsh is a petite, red-headed powerhouse in more ways than one. She's a success in real estate at the very young age of 23 and she can take care of herself. But her success is often attributed to her parents who own the big firm she works for. She knows she's good, but she wishes others did, too…
Check out:
(Texas Redemption Series)
---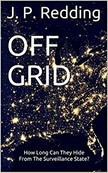 OFF GRID
by J. P. Redding
KINDLE BARGAIN #ad
How Long Can They Hide From The Surveillance State?
In the wake of a global calamity, the economy collapses. The Feds respond by wielding every power of the Welfare State to control the populace. A key tool is PivPal, an indispensable smartphone used to track citizens. As civil liberties crumble, resistance is relegated to flyover country whose residents – derided as off-gridders – cling to the time-honored virtues of freedom, self-reliance, and charity. Against this backdrop, Jenny Hernandez struggles to keep her rural church community nourished and safe.
Hiding from the Feds, a team of inventors, and Jenny's ex, arrive to complete the amazing plasma drive. They bring hope, but also the watchful eye of Big Brother. With the authorities closing in, local law enforcement must choose sides.
---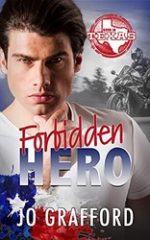 Forbidden Hero
by Jo Grafford
KINDLE BARGAIN #ad
Brand New Release from Amazon Bestselling Author Jo Grafford.
A rebel cowboy is determined to win a date with the one woman everyone else claims will never take him seriously. With a lasso in hand, though, he's liking his chances…
All the good girls in town have been warned to stay away from bad boy Crew Anderson, even after he lands a job at his cousins' ranch and turns over a new leaf – or so his family claims. A string of local car thefts has some folks wondering if he's back up to his old tricks.
Fortunately, Grecia Stephens, who's been contracted by K&G Security to serve as a guard at all the big ranch events, knows a thing or two about defending and protecting. She is confident the ranch guests and their personal belongings will be safe under her watch…
Check out:
(Born In Texas Series)
---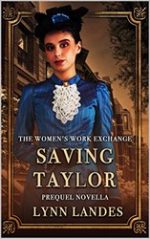 Saving Taylor
by Lynn Landes
KINDLE BARGAIN #ad
Brand New Release Lynn Landes. She is a woman on the run…
Taylor Allen is an eyewitness to a double murder. Raised in the church, she only sang for the Lord until her father sold her to pay off his gambling debts to the local Opera House. Taylor's voice is a magnet that draws in crowds but not even her talent can save her from a murderer. After a brutal attack she runs for her life.
He's taken hostage by a desperate young woman… Why should he care what happens to her? On the train to New York, they are hunting for the woman that robbed and set fire to a saloon, killing the owner, and burning down several buildings in the process. How did she end up in his private sleeper car with a gun pointed at him?
---
Twelve Unlikely Heroes
by John F. MacArthur
KINDLE BARGAIN #ad
What kind of people does God use to accomplish His work?
Far from the children's tales depicted in picture books and nursery rhymes, the men and women highlighted in the Bible were unnervingly real.  They faltered. They struggled. And at times, they fell short. Yet God worked through them in surprising and incredible ways to accomplish His purposes. Scripture does not hide their weaknesses, caricature their strengths, or spin their stories as a display of human nobility. Instead, it describes these heroes of the faith with unflinching honesty and delivers an unexpected ending: "God is not ashamed to be called their God" (Hebrews 11:16).
---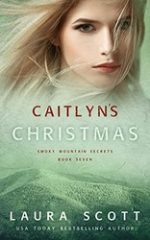 Caitlyn's Christmas
by Laura Scott
KINDLE BARGAIN #ad
Separated by Tragedy – Reunited by love. Will she survive to celebrate Christmas?
When an injured cat runs across the road, Caitlyn doesn't hesitate to rescue the feline. But she isn't prepared to witness a brutal murder. She slips away, only to lock eyes with the murderer, recognizing him as someone she'd seen earlier. Now the killer knows who she is, too. Caitlyn calls her cop friend Devon Rainer for advice, humbled when he agrees to protect her.
Devon is concerned about Caitlyn's safety, especially after they return to the scene of the crime to find the dead woman gone without a trace.
Check out:
(Smoky Mountain Secrets Series)
---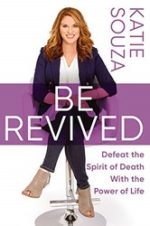 Be Revived
by Katie Souza
KINDLE BARGAIN #ad
You don't have to grow old. You can live forever. This book will help you walk in God's promises of long-lasting health.
The Bible is full of promises related to believers having supernatural youth restored even in their advanced years. Yet few are actually walking in those promises. Instead, a huge percentage of Christians are suffering from some sort of pain, disease, or disorder and are physically and mentally exhausted. Plus, many depend on cosmetic procedures and surgeries to recapture their youthful look…
---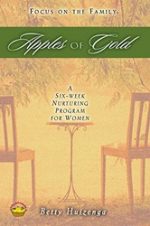 Apples of Gold
by Betty Huizenga
KINDLE BARGAIN #ad
"Apples of Gold makes you focus on what is really important in your life. We discussed subjects I was not familiar with, like the real meaning of submission and purity. It certainly has changed the way I feel about them." D.H., Minnesota
"So many positive things have happened in my life since, and because of, my Apples of Gold summer. Much confidence was gained that went far beyond the kitchen. . . . This was truly a life changing experience!" L.D., Michigan