Wednesday's Christian eBooks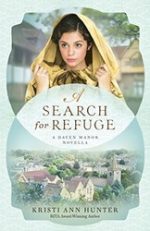 A Search for Refuge
by Kristi Ann Hunter
LIMITED TIME FREE #ad
KINDLE NOOK AUDIBLE KOBO APPLE
Margaretta Fortescue desperately needs to disappear from London society, and her only hope is to follow the rumors of another young woman who recently made a life for herself away from the glare of society. Her search leads her to the market town of Marlborough where, in spite of her efforts to avoid attention, she can't seem to elude local solicitor Nash Banfield.
All Nash wants is a quiet, sedate life–no risks or surprises. When Margaretta, clearly on the run and unwilling to answer questions, interrupts his solitude, his curiosity and his principles won't let him leave this determined woman without assistance.
---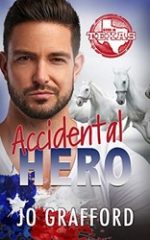 Accidental Hero
by Jo Grafford
KINDLE BARGAIN #ad
From Amazon bestselling author Jo Grafford.
Once burnt, twice shy, never again! He needs a job, she's trying to save her family's ranch, and neither of them is looking for an explosive attraction to complicate things. Sure the chemistry between them is real, but the timing is off –  way off!
Army Ranger Matt Romero allows his ex-fiancée to pressure him into leaving the military during a whirlwind relationship, only to be dumped by her at the altar. During a road trip across Texas for a job interview, he stops to rescue an injured woman from a collision. Her intriguing plea before the ambulance arrives makes him linger in town a few extra hours.
Bree Anderson and her brother, Brody, are barely keeping their ranch afloat after a failed joint business venture with her ex-fiancé…
Check out:
(Born In Texas Series)
---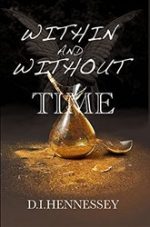 Within and Without Time
by D. I. Hennessey
KINDLE BARGAIN #ad
Be prepared to laugh and cry, to be inspired, and find your heart rejoicing! Experience the Origin of a Prophet …
When a sixteen-year-old boy is suddenly caught up in a series of miraculous encounters, it heralds an adventure that will transform his life, rock his town, and trigger events that will ultimately change the world!
Befriended by a powerful angelic warrior, Jimmy finds himself in the center of God's plan for Earth's final Great Revival. The beginning of God's amazing harvest at the End of the Age. Like an intense roller coaster, the journey he experiences is exciting and unpredictable. Heartwarming, as well as heart-rending. God prepares him for a mission more extraordinary than anything he could have imagined, placing him in the rare company of ancient prophets and apostles alike.
Check out:
(Within & Without Time Series)
---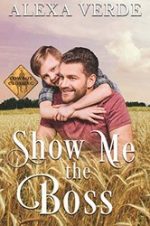 Show Me the Boss
by Alexa Verde
KINDLE BARGAIN #ad
When a weeklong cowboy with a son becomes the three-day boss of an outspoken plus-size veterinarian, these opposites might attract-or combust. A sweet, clean, wholesome romance with a happily-ever-after!
After a short-lived first marriage and miscarriage, Liberty Clark's life revolves around the ranch and animals. When her family pushes her into modeling in a promotional campaign for the ranch, she's stuck with a visiting advertising executive to make her look presentable. As if old jeans, a Stetson, and a Wrangler shirt aren't presentable enough! She soon discovers there's more to this city slicker than meets the eye, but he's going to leave in a few days. Can she stop being angry with God for the bad things that happened to her and open her heart to a better future?
Check out:
(Cowboy Crossing Series)
---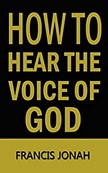 How To Hear The Voice of God Clearly:
The 7 Key Activations To Hear
The Voice of God Now
by Francis Jonah
KINDLE BARGAIN #ad
God speaks to us all the time, the problem is that we do not hear. The reason we do not hear is that we have not activated our sense of hearing or we clearly do not know how to identify the voice of God.
In this book, you will activate your sense of hearing using the 7 master keys we have found opens the hearing of people instantly.
You will also be taught how to identify the voice of God. Be rest assured that you will hear the voice of God after reading this book.
---

Run Again Collection
by Multiple Authors
KINDLE BARGAIN #ad
From corporate America to overseas intrigue, from small towns to Urban sprawl, from farms to raging rivers these romantic suspenses will keep you on the edge of your seat, breathless, far into the night.
Nine gripping stories full of faith, danger, and a dash of romance.
With the success of volume one, RUN, the authors banded together for a volume two. Get yours while you can!
Check out:
(Run Collection)
---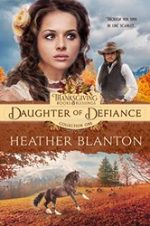 Daughter of Defiance
by Heather Blanton
KINDLE BARGAIN #ad
A broken heart. A wounded horse. A cowboy's gentle hand…
Hopeless and crushed by a lifetime of debauchery, infamous madam Victoria Patterson returns home to the family she hasn't seen in fifteen years. The proverbial prodigal child, she is desperate for peace whether it be through a second chance at life…or death. A cowboy healing an abused horse may be the only one who can convince Victoria true peace is found in surrender to the Savior. But she may be out of time to choose, now that old enemies are hunting for her.
---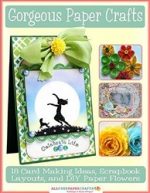 Gorgeous Paper Crafts
by Prime Publishing LLC
LIMITED TIME FREE #ad
Cards, scrapbook layouts, and even paper flowers are extremely versatile paper crafts. After all, one can make a card for any occasion, a scrapbook layout to document any memory, and a paper flower to embellish any project. When enough time and effort have been put into these amazing paper crafts, the finished results can become gifts that loved ones will treasure forever.
---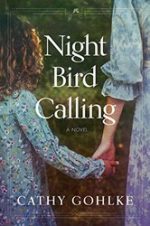 Night Bird Calling
by Cathy Gohlke
KINDLE BARGAIN #ad
KINDLE NOOK AUDIBLE KOBO APPLE
When Lilliana Swope's beloved mother dies, Lilliana gathers her last ounce of courage and flees her abusive husband for the home of her only living relative in the foothills of No Creek, North Carolina. Though Hyacinth Belvidere hasn't seen Lilliana since she was five, she offers her cherished great-niece a safe harbor. Their joyful reunion inspires plans to revive Aunt Hyacinth's estate and open a public library where everyone is welcome, no matter the color of their skin.
Slowly Lilliana finds revival and friendship in No Creek—with precocious eleven-year-old Celia Percy, with kindhearted Reverend Jesse Willard, and with Ruby Lynne Wishon, a young woman whose secrets could destroy both them and the town…
---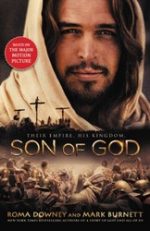 Son of God
by Roma Downey, Mark Burnett
KINDLE BARGAIN #ad
KINDLE NOOK AUDIBLE KOBO APPLE
Beyond depicting the historical milieu in which Jesus lived, Son of God deftly explains the customs and culture of the Jewish people and the Roman officials and soldiers who oppress them, enhancing readers' understanding of the biblical record. In its final part, the book extends the Christian story past Jesus's resurrection to show how Jesus's followers, impassioned by their faith, began spreading his message of salvation throughout the wider world. Grittily realistic, Son of God pulls no punches in conveying the harsh realities of Jesus's era. But it is also inspirational, showing how Jesus transformed the lives of the humble and the powerful alike-and conveying Jesus's message of comfort and hope to present-day readers.
---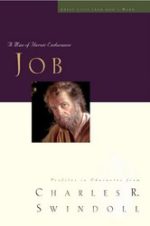 Great Lives: Job
by Charles R. Swindoll
KINDLE BARGAIN #ad
Job. A Man of Colossal Faith in the Face of Overwhelming Tragedy. Job, a study in pathetic tragedy . . . a hapless victim of unfair treatment. His disastrous circumstances overwhelmed him. His boil-covered body tormented him. His so-called friends belittled him. His distraught wife discouraged him. Even God seemed to desert him? Letting Satan have his devilish way. And Job sat patiently by, enduring it all. Not a portrait of a hero. Or is it?
Could a man with ordinary internal fortitude stay faithful as Job did? Could a wimp endure the excruciating pain, suffering, and loss that this man did? No hero? Think again.
Check out:
(Great Lives from God's Word)