Thursday's Christian eBooks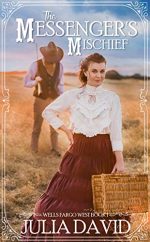 The Messenger's Mischief
by Julia David
LIMITED TIME FREE #ad
The Messenger's Mischief, a winning combination of humor, hope, her-oics, history, and heart-hugging romance.
The plucky Miss Elaine Balderhoff's life is hanging by a thread as the Wells Fargo stage races across the Nevada desert. Bandits have attacked the stage, and the shotgun messenger sworn to protect the passengers is now the one in desperate need of help. In all the ruckus, the unthinkable has happened. He's lost the new Virginia City schoolmarm's cat. Finding her beloved Moses will certainly trump Mr. Roth's need to stay alive…
---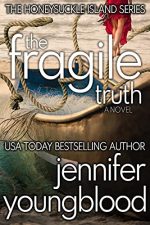 The Fragile Truth
by Jennifer Youngblood
KINDLE BARGAIN #ad
Welcome to Honeysuckle Island … where secrets abound and love and hope work together to find a place where the heart can belong.
The closer one gets to the truth, the more pernicious and fragile it becomes …
The mystery and intrigue of Honeysuckle Island continues with Sheriff Ian Russell. As Ian struggles to come to terms with his heartache and anger over Lina's betrayal and then disappearance, he meets newcomer Sadie Thomas, a feisty blonde who sweeps into town like a fresh breeze. Charming and fun to be around, Sadie has a way with the customers at the local seafood house where she works as a server.
However, Sadie seems awfully interested in the disappearance of Brent Allen, Ian's former deputy. Ian begins to wonder what secrets Sadie is hiding beneath her keen wit and easy smile…
Check out:
(The Honeysuckle Island Series)
---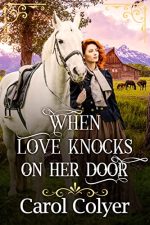 When Love Knocks on her Door
by Carol Colyer
KINDLE BARGAIN #ad
Brand New Release from Carol Colyer.
Penelope Webster suddenly finds herself widowed with the Paradise Hills Ranch left in her inexperienced hands. Being a quick learner, Penny has an innovative plan to retain its glory and decides to bring in young men and women to work on the ranch, offering them in exchange for a place to live, learn, and eventually meet their match. While she is not interested in another marriage herself, she gladly helps everyone else find their soulmates. All until a charismatic stranger, Cal, knocks on her door and makes her heart skip a beat.
Will she be able to stay focused on her goal while giving love a second chance?
---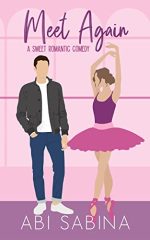 Meet Again
by Abi Sabina
KINDLE BARGAIN #ad
Brand New Release from Abi Sabina
Whoever invented joint bachelor parties never planned one with their ex. I should've known I couldn't avoid seeing Hudson Remington again for the rest of my life, especially when we share best friends who are getting married.
Does that mean I'm prepared to run into him? Nope. Not one bit. I am less prepared when my best friend requests he and I plan a joint bachelor party. Of course I'd be stuck with the man who broke my heart. Why would the universe stop at a simple encounter?
It would be a piece of cake if Hudson returned to New York and stopped taking over the streets of our hometown. Instead, he decides it's time for a walk down memory lane…
---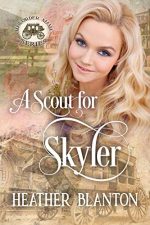 A Scout for Skyler
by Heather Blanton
KINDLE BARGAIN #ad
Huntin', Fishin', and Fightin' was all she'd ever known.
An only child, Priscilla Jones has never done anything but follow behind her pa and learn the ways of the outdoors. On his death bed, he announces he's sending her off to become the mail-order bride of an army captain. His dying wish is that she make the man a good wife, be happy…and wear a dress once in a while.
A recent widower, Captain Skyler Corbett is an arrogant Scotsman who believes women should have babies not opinions. Regardless, the last thing he needs is a wife. His daughter is coming of age, however, and friends argue she needs a woman's influence. When the headstrong, unrefined and unexpected Priscilla Jones shows up, Corbett is not inclined to marry her…
---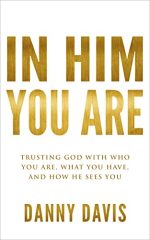 In Him – You Are
by Danny Davis
KINDLE BARGAIN #ad
Trusting God with Who You Are, What You Have, and How He Sees You.
Embrace your faith and tap into a boundless source of love, strength, and abundance through Christ.
Artfully blending a heartfelt message of faith with poignant reflections and timeless Biblical wisdom, this touching book seeks to open your mind and heart to Christ, encouraging you to embrace your faith and walk closer to God with the lessons of Scripture. In Him – You Are challenges you to place your trust in Christ and experience the boundless love that propels us into a rich, fulfilling, and abundant life.
As an enlightening antidote to pain, stress, and fear, this illuminating book shows you the path to Christ, gently reminding you that you're a treasured child of God. In Him – You Are welcomes readers of all ages and from all walks of life to accept an invitation to live the way God intended, freeing yourself from past trauma and failures to be reborn with the confidence to become who you were meant to be.
---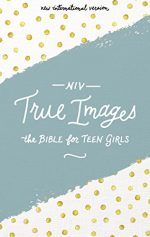 NIV, True Images Bible
by Multiple Authors
KINDLE BARGAIN #ad
For 15 years, the best-selling NIV True images Bible for Teen Girls has been a trusted resource guiding teen girls agess 13-18 towards a closer relationship with God. Updated for this generation, this new edition is packed with tools and insight to help teens navigate today's contemporary cultural issues with confidence, love, and grace.
Facing today's contemporary issues can be difficult, but the NIV True ImagesBible gives teen girls a fresh perspective on faith-related issues and provides tools to navigate a complex world. They will ask the big questions, take valuable lessons to heart, and help others do the same.
---
Amish Hideout
by Maggie K. Black
KINDLE BARGAIN #ad
A witness's only hope for survival rests in the protection of a US Marshal—and hiding with the Amish in this suspenseful romance, part of the Amish Witness Protection series.
With a price on his witness's head, US Marshal Jonathan Mast can think of only one place to hide Celeste Alexander—in the Amish community he left behind. As a computer expert, leading a life off the grid isn't easy for Celeste. But will staying in Jonathan's childhood home save her…and convince them a future together is worth fighting for?
---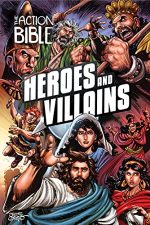 The Action Bible: Heroes and Villains
by Sergio Cariello
KINDLE BARGAIN #ad
This extensive, full-color guide to Bible characters includes fascinating facts and figures about the Bible's most curious but sometimes relatable people.
From Adam and Eve's most embarrassing moment to the details of a Roman soldier's armor to Zechariah's hometown, the unique insights and dynamic illustrations in this jam-packed guide jump off the pages and into kids' minds and hearts as they meet people just like them whom God used in His redemptive story.