Thursday's Christian eBooks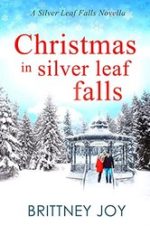 Christmas in Silver Leaf Falls
by Brittney Joy
LIMITED TIME FREE #ad
This meddling matchmaker is creating her own Christmas magic for her niece and the handsome single dad next door…
Usually, Viviene pours herself into her job as a corporate event planner over the holidays. This year, her boss insisted she use her vacation time. A relaxing visit to her great-aunt Gertie in the snowy small town of Silver Leaf Falls sounds perfect with hot cocoa in front of the fireplace. She didn't expect Gertie's next-door neighbor to be Lincoln Murphy—a boy she knew from her childhood holiday visits with Gertie.
Lincoln Murphy fully embraces the Christmas season. Partly for his daughter's sake and partly because life is short and being a Scrooge never made anyone happy…
---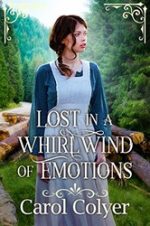 Lost in a Whirlwind of Emotions
by Carol Colyer
KINDLE BARGAIN #ad
Brand New Release from Carol Colyer
Maeve Kelly has lived her whole life in poverty, first in Ireland and then in New York City. In order to fend for her family in need, she decides to go West compromising on a marriage of convenience. Fate brings her to a small lumber town, at the side of an honest man, Frank, who will slowly and unexpectedly steal her heart. But the path to happiness is rarely a straight line and as the town falls into turmoil caused by the greedy company owners, Maeve will try and awaken the workers to injustice. Her efforts, although well-intentioned, will end up driving a wedge between her and her future husband…
Can her pure love show him a future more bright and just?
Will he make the leap of faith and surrender his heart to her?
---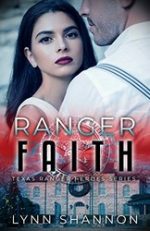 Ranger Faith
by Lynn Shannon
KINDLE BARGAIN #ad
It's a deadly holiday season…
Last Christmas, profiler Emilia Sanchez barely escaped the clutches of a serial killer. All she wants is to forget the incident and move on with her life, especially since the murderer is dead. But when she receives a poinsettia along with a threatening message, it triggers Emilia's worst fears – that she's not safe after all.
Texas Ranger Bennett Knox has steered clear of Emilia since the day he rescued her from a killer. The beautiful profiler is smart and brave, but Bennett knows his presence brings back painful memories. The case has always haunted him too. He had concerns with the way the investigation ended…
Check out:
(Texas Ranger Heroes Series)
---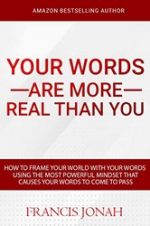 How To Frame Your World With Your Words
by Francis Jonah
KINDLE BARGAIN #ad
New release from Francis Jonah
Your Words Are More Real Than You!! Many people have not come to this realization hence they underestimate their words.
They know words are powerful. They know words come to pass. The know words affect happenings in the physical realm but they have not maximized the power of their words.
This is the book that will change all that by instilling a mindset in you so strong that you will value your words and make them come to pass in your life. If you know the power of words but have not come to the place where you are working it to produce results for you, then this is the book you need.
It will bring you to the place where your words make maximum impact in your life.
Check out:
(Word Power Series)
---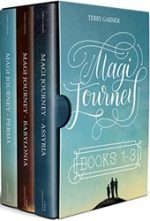 Magi Journey – Collection
by Terry Garner
KINDLE BARGAIN #ad
The Magi Journey – Collection contains the three books of the Magi Journey series, Assyria, Babylonia, and Persia. The trilogy is the sweeping saga of the Middle East from 734 BC to 500 BC. The series is the story of the rise and fall of Empires, of kings, and prophets. It is the story of Israel, from the diaspora to destruction, captivity, and finally redemption. It is the story of God and His chosen people.
Magi Journey is also the story of the Magi Family, from their founding in 701 BC to their kneeling before the Messiah in the year -0-. It is the story of the family's love, faith, and growth, and of their unflagging devotion for 700 years as they wait and watch for the sign of the Messiah's coming.
A journey like no other, a story of love, hope, and redemption.
---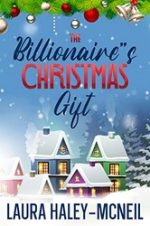 The Billionaire's Christmas Gift
by Laura Haley-McNeil
KINDLE BARGAIN #ad
He doesn't believe in love. She hopes one day he will. Is sticking to his beliefs worth losing her forever?
Quint Fairchild, head of Fairchild Films, learned long ago that in Hollywood everything's make believe, including love. So why can't he resist the small-town innocence of struggling scriptwriter Chrystelle Bach? She's entirely too fascinating, but he can convince himself he doesn't want her. He wants her script.
Chrystelle wishes she could spend Christmas with her beloved grandmother in her Colorado hometown. Then Quint offers her a contract to produce her TV series. She almost believes this is the best Christmas ever, until she reads the contract. He doesn't just want rewrites; he wants her to change everything…
Check out:
(Christmas Billionaires Series)
---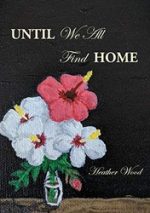 Until We All Find Home
by Heather Wood
KINDLE BARGAIN #ad
"The genuine faith the characters share, the way it changed and grew, was encouraging and insightful. 5 stars, definitely recommend!" – Author Carrie Cotten
When Justin Young is reunited with his orphaned siblings during the American Civil War, he decides to bring his widowed sister and younger brothers to live with him in Chicago, desiring to give them a home and a family. But he soon discovers that sometimes love is more painful than it is healing as he faces his own inadequacies.
Along their journey towards reconciliation with God and each other, the siblings and their friends learn that real love often looks like the hard work of granting grace and second chances to other hurting, imperfect people with whom they have nothing in common. In the end, they each find that when they come home to God, He gives them the courage, freedom and grace to come home to the people they've come to love…
Check out:
(Finding Home Series)
---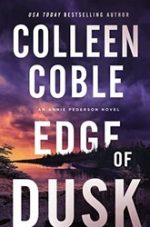 Edge of Dusk
by Colleen Coble
KINDLE BARGAIN #ad
KINDLE NOOK AUDIBLE KOBO APPLE
Nine-year-old Annie Pederson's life changed the night her sister was kidnapped. The two had been outside playing on a dock, and Annie never forgave herself for her role in her sister's disappearance. Twenty-four years later and now a law enforcement ranger, Annie is still searching for answers as she grieves a new loss: the death of her husband and parents in a boating accident.
But Annie and her eight-year-old daughter, Kylie, aren't the only people in the town of Rock Harbor whose lives have been marred by tragedy…
---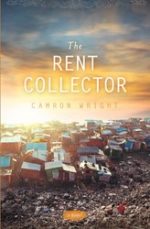 The Rent Collector
by Camron Wright
KINDLE BARGAIN #ad
The Rent Collector is a story of hope, of one woman's journey to save her son and another woman's chance at redemption. It demonstrates that even in a dump in Cambodia – perhaps especially in a dump in Cambodia – everyone deserves a second chance.
Survival for Ki Lim and Sang Ly is a daily battle at Stung Meanchey, the largest municipal waste dump in all of Cambodia. They make their living scavenging recyclables from the trash. Life would be hard enough without the worry for their chronically ill child, Nisay, and the added expense of medicines that are not working. Just when things seem worst, Sang Ly learns a secret about the ill-tempered rent collector who comes demanding money–a secret that sets in motion a tide that will change the life of everyone it sweeps past.
---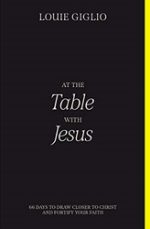 At the Table with Jesus
by Louie Giglio
KINDLE BARGAIN #ad
KINDLE NOOK AUDIBLE KOBO APPLE
At the Table with Jesus invites readers to sixty-six days of rich engagements with the Good Shepherd, providing deeper truths, power, and connection to walk through life's troubles.
Through practical daily devotions, At the Table with Jesus invites readers to sit at the table with the Good Shepherd, building a habit of living life with him. The journey starts in Psalm 23 but takes the reader throughout all of Scripture to build a stronger relationship with the God of the universe.
---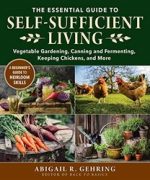 The Essential Guide to Self-Sufficient Living
by Abigail Gehring
KINDLE BARGAIN #ad
Grow your own vegetables and herbs, indoors in containers or outside in a garden. Raise chickens or goats. Build a beehive. Make your own nontoxic cleaning sprays. And more!
Gehring's books on country living have sold more than 500,000 copies. In this book, she offers a guide to homesteading skills that is as charming as it is practical. Full of sweet illustrations and gorgeous photographs, step-by-step instructions for essential skills such as building a chicken coop are interspersed with country lore and old-fashioned tips and tricks.