Wednesday's Christian eBooks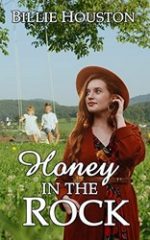 Honey in the Rock
by Billie Houston
LIMITED TIME FREE #ad
Pastor David Thomas is accustomed to being the bearer of bad tidings, but never before has he carried a message as startling as the one he must deliver to Regina Golden.
Regina is hurt and angry when her deceased husband's double life comes to light. She struggles to cope with Lennard's betrayal, never imagining her comfort will come from such an unexpected source.
The news Reverend Thomas reveals will change both his and Regina's lives in ways neither of them ever saw coming.
---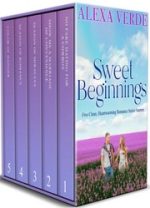 Sweet Beginnings Collection
by Alexa Verde
KINDLE BARGAIN #ad
Five clean, heartwarming romances – each a series starter with a happily-ever after! Love blossoms between unlikely couples in this heartfelt collection of small-town sweet romances. Stories with real emotion, faith, humor, and a dash of danger!
Opposites attract, an unlikely modern marriage of convenience leads to more, the broken-hearted get new chances, and single-dad cowboys fall in love with strong-willed women in these five sweet, heartwarming, complete romances to give you hours of reading joy!
Book 1: No Fake Dating for a Cowboy
Book 2: Show Me a Marriage of Convenience
Book 3: Season of Miracles
Book 4: Season of Romance
Book 5: Color of Danger
"Five really good books to start with Alexa Verde's way of mixing romance, faith and suspense in a way that keep you reading until the end. Good read" by Amazon Customer
---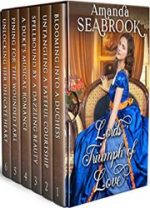 Lords' Triumph of Love Collection
by Amanda Seabrook
KINDLE BARGAIN #ad
6 of my best-selling Regency romance stories! Delightful romances full of romance, drama, action, plot twists, and of course, pure love!
Blooming into a Duchess
Untangling a Fateful Courtship
Spellbound by a Dazzling Beauty
A Duke's Musical Romance
Pining for the Wounded Earl
Unlocking her Delicate Heart
Each book is a standalone, clean and sweet story of approximately 80,000 words. No cheating, no cliffhangers, and a sweet happily ever after.
"A good and wonderful collection of Regency romance stories that are all very good and standalone. The characters are interesting and realistic and the lords triumphs in love as to get the woman no matter the twists and turns and happiness is obtained" by Amazon Customer
---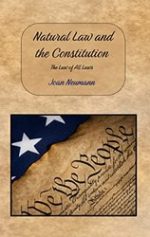 Natural Law and the Constitution:
The Law of All Laws
by Joan Neumann
KINDLE BARGAIN #ad
Many forces influence the nature of our historical society; however, there is no force that is more universal, basic, and true than natural law, and a commitment to a worship, and belief in God.
The United States history is driven by many forces: fidelity and obedience to the United States Constitution and laws, belief in natural law, morality, religion, individual freedom, family, love for our children, friendships, culture, tradition, history, leadership, philosophy, politics, patriotism, business, jobs, creative ideas, innovations and inventions, technology, education, free-market economics, natural resources, respect and love for nature, access to food, water, land, and property ownership.
All these forces influence the nature of our historical society; however, there is no force that is more universal, basic, and true than natural law, and a commitment to a worship, and belief in God. The United States is a natural rights Nation, and these natural rights have an origin in natural law.
Our founding documents – the Declaration of Independence, the Constitution, and the Bill of Rights – are natural law documents based upon natural law.
---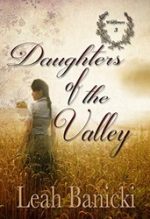 Daughters Of The Valley
by Leah Banicki
KINDLE BARGAIN #ad
Angela Fahey has found a bit of inner strength after returning from California gold territory, with a botched family reunion and a budding romance abruptly cut short she is longing to settle down and begin her own life. Her dear friends in Oregon City are there to encourage her as she finds her own gifts.
Violet Griffen has a husband far away in California, her new job with Corinne Grant has saved her from starvation and loneliness but the painful reminder of her husband's long absence urges her to reach out, helping others becomes a blessed distraction…
The air smells of winter snows arriving soon. Is she strong enough to help her family survive this impossible situation?
Check out:
(Wildflowers Series)
---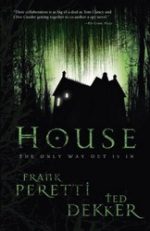 House
by Frank Peretti
KINDLE BARGAIN #ad
KINDLE NOOK AUDIBLE KOBO APPLE
A mind-bending supernatural thriller from the creators of This Present Darkness and Sinner.
Ted Dekker and Frank Peretti – two of the most acclaimed writers of supernatural thrillers – have joined forces for the first time with this non-stop thrill ride. Enter House – where you'll find yourself thrown into a killer's deadly game in which the only way to win is to lose . . . and the only way out is in.
One game. Seven players. Three rules. Game ends at dawn.
---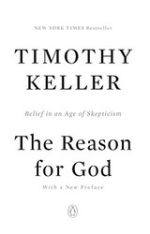 The Reason for God
by Timothy Keller
KINDLE BARGAIN #ad
KINDLE NOOK AUDIBLE KOBO APPLE
Timothy Keller, the founding pastor of Redeemer Presbyterian Church in New York City, addresses the frequent doubts that skeptics, and even ardent believers, have about religion. Using literature, philosophy, real-life conversations, and potent reasoning, Keller explains how the belief in a Christian God is, in fact, a sound and rational one. To true believers he offers a solid platform on which to stand their ground against the backlash to religion created by the Age of Skepticism. And to skeptics, atheists, and agnostics, he provides a challenging argument for pursuing the reason for God.
---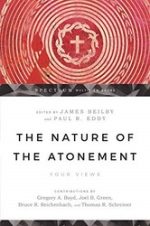 The Nature of the Atonement
by Multiple Authors
KINDLE BARGAIN #ad
A long history of biblical exegesis and theological reflection has shaped our understanding of the atonement today. The more prominent highlights of this history have acquired familiar names for the household of faith: Christus Victor, penal substitutionary, subjective, and governmental.
Recently the penal substitutionary view, and particularly its misappropriations, has been critiqued, and a lively debate has taken hold within evangelicalism. This book offers a "panel" discussion of four views of atonement maintained by four evangelical scholars.