Friday's Christian eBooks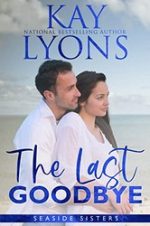 The Last Goodbye
by Kay Lyons
LIMITED TIME FREE #ad
SOMETIMES THE PAIN OF LIFE BRINGS A NEW BEGINNING…
Widower Dominic Dunn isn't sure what to think of his wife's pre-planned trip for him a year after her death. It's her effort to force him from his work desk to the coast and the peacefulness she'd found at the Carolina Cove Inn.
Innkeeper Ireland Cohen is a single mom with an impressionable son, and after the kid gets himself into trouble, Dominic offers to lend a hand. It's the least he can do when Ireland was such a good friend to his wife after her diagnosis. As the hot summer days at the beach turn into breezy evenings, Ireland and Dominic find their shared memories and friendship turning into more…
Check out:
(Seaside Sisters Series)
---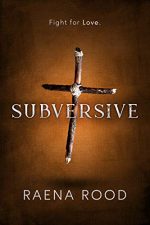 Subversive
by Raena Rood
LIMITED TIME FREE #ad
The Subversive Trilogy imagines a chilling and not-too-distant future when Christianity is outlawed in the United States.
When Christianity is banned in the United States, those Christians who refuse to renounce their faith are arrested and imprisoned. To avoid arrest, some go into hiding. They are known as subversives, and they are ruthlessly hunted by soldiers of the government's Task Force.
Since the night of her parent's arrest, Gemma Alcott has been hiding in an abandoned coal mine with a group of subversives. She's found a home – and someone to love – but she's never forgotten the love she left behind…
Check out:
(Subversive Trilogy)
---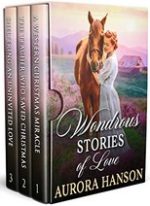 Wondrous Stories of Love
by Aurora Hanson
KINDLE BARGAIN #ad
Three of my best-selling Historical Western romance stories!
Delightful tales full of emotion, love, drama, action, plot twists, and of course, heart-melting romance!
A Western Christmas Miracle
The Teacher Who Saved Christmas
Sheltering an Uninvited Love
"This is a great collection of stories about love and family and mail order brides finding love and happiness The characters are determined and brave The extended epilogues are all good Each book is a joy to read" by Amazon Customer
---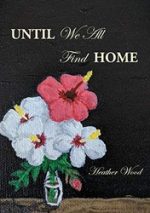 Until We All Find Home
by Heather Wood
KINDLE BARGAIN #ad
When Justin Young is reunited with his orphaned siblings during the American Civil War, he decides to bring his widowed sister and younger brothers to live with him in Chicago, desiring to give them a home and a family. But he soon discovers that sometimes love is more painful than it is healing as he faces his own inadequacies.
Along their journey towards reconciliation with God and each other, the siblings and their friends learn that real love often looks like the hard work of granting grace and second chances to other hurting, imperfect people with whom they have nothing in common. In the end, they each find that when they come home to God, He gives them the courage, freedom and grace to come home to the people they've come to love.
Check out:
(Finding Home Series)
---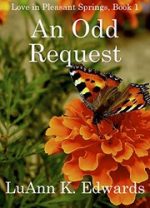 An Odd Request
by LuAnn K. Edwards
KINDLE BARGAIN #ad
Becca Hill receives a random proposal from Ben Peterson, a man she's not heard from in twelve years, who offers her what she desires but cannot accept.
Becca Hill longs to serve the Lord in a deeper capacity. She's felt unfulfilled in her ministry since the death of her husband, the pastor of the small Pleasant Springs Community Church. Despite a desire to return to ministry, Becca rejects a marriage proposal she receives in the mail from a pastor friend she's long admired but hasn't seen in twelve years.
Ben Peterson needs a wife. He's convinced the megachurch in Orlando where he serves as the mission's pastor will terminate him if he doesn't remarry soon. He's battling grief over the loss of his wife two years earlier and believes Becca is the woman God has called him to marry…
Check out:
(Our Faithful Love)
---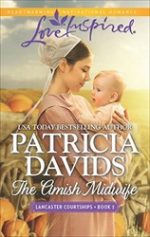 The Amish Midwife
by Patricia Davids
KINDLE BARGAIN #ad
An Unexpected Family
Amish midwife Anne Stoltzfus is used to late-night visitors—but she's shocked to find reclusive bachelor Joseph Lapp on her doorstep with a baby in his arms. Their neighborly quarrels are pushed aside when Joseph explains that his sister has left her daughter in his care – and Joseph needs Anne to be her nanny. Soon they're bonding over baby Leah, and the love they feel for her is healing them both. When Joseph makes an offer of marriage, Anne's painful past resurfaces and she's unsure of what to do…
---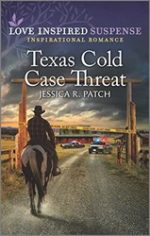 Texas Cold Case Threat
by Jessica R. Patch
KINDLE BARGAIN #ad
When a cold case turns hot, an isolated ranch goes from refuge…to crime scene.
After a murderer sends her taunting letters, FBI behavioral analyst Chelsey Banks retreats to a friend's ranch – and interrupts the housekeeper being attacked. When evidence connects the break-in to a cold-case serial killer, Chelsey's best friend, Texas Ranger Tack Holliday, needs her help. With Tack at her side, this could be Chelsey's chance to catch two killers—unless one of them gets her first.
---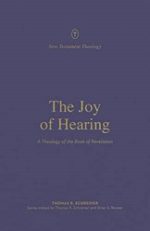 The Joy of Hearing
by Thomas R. Schreiner
KINDLE BARGAIN #ad
Join New Testament scholar Thomas Schreiner as he explores the meaning and purpose of the book of Revelation.
The book of Revelation can feel more intimidating to read than other books of the Bible. It invites readers into a world that seems confusing and sometimes even strange: golden lampstands, seven seals, a dragon, and a rider on a white horse. But at its core, Revelation is a message of hope written to Christians facing hardship, and it's worth the effort to read it and understand it.
---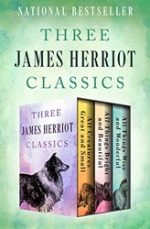 Three James Herriot Classics
by James Herriot
KINDLE BARGAIN #ad
Perhaps better than any other writer, James Herriot reveals the ties that bind us to the natural world. Collected here are three of his masterpieces—All Creatures Great and Small, All Things Bright and Beautiful, and All Things Wise and Wonderful—which have been winning over animal lovers everywhere for almost fifty years. From his night visits to drafty barns during freezing northern England winters, to the beautiful vitality of rural life in the summertime, to the colorful menagerie of animals—and their owners—that pass through his office, Herriot vividly evokes the daily challenges and joys that come with being a veterinarian.
---
Encyclopedia of Herbal Medicine
by Andrew Chevallier
KINDLE BARGAIN #ad
Introducing the newly revised Encyclopedia of Herbal Medicine, a one-stop gardening guide with everything you need to know about herbs, featuring a detailed layout of over 550 plants and their medicinal properties, with advice on how to sow, grow, and harvest your very own herb garden!