Thursday's Christian eBooks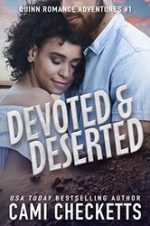 Devoted & Deserted
by Cami Checketts
LIMITED TIME FREE #ad
A grieving football player. A vivacious speech pathologist. An unexpected love that sparks danger from the past.
After Ryder Quinn's wife died, his four-year old son stopped speaking. Desperate for a solution, the handsome cornerback hires Bree Stevens, a spunky speech pathologist, to be his son's nanny and therapist. Bree moves in and breathes new life into their home. Ryder's son Tate instantly falls in love with her, and his dad isn't far behind. As his attraction to Bree grows, Ryder wonders if he should invite her to make her stay permanent…
"I have read soooo many of Cami's romances, but this one – wow. Every emotion… I giggled, cried, gasped – and the story was so relatable. Another one of Cami's that I could not. Put. Down!" by Amazon Customer
Check out:
(Quinn Romance Adventures)
---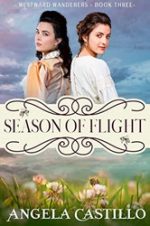 Westward Wanderers-Book 3: Season of Flight
by Angela Castillo
Two sisters are about to embark on the adventure of a lifetime.
Fern has always wanted to see the ocean, so when her mother asks her to accompany a wagon load of bees to Emerald City, Oregon, she jumps at the chance. Content to stay at home, Iris, Fern's sister, never imagines that God will call her to follow after her sister–alone.
What will the Founder sisters find waiting for them in the coastal town? Perhaps true love . . . or danger beyond their wildest imaginations. Their sisterly bond might be challenged in ways they never dreamed . . . can they pass the test?
Check out:
(Season of Flight Series)
---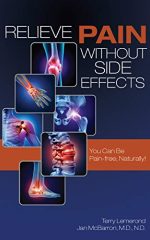 Relieve Pain Without Side Effects
by Terry Lemerond, Jan McBarron M.D.
KINDLE BARGAIN #ad
How are you dealing with acute pain? Pain has a purpose; it alerts us to a problem that may need serious attention. But once we're aware of pain, how do we respond?
Until now, we've addressed acute pain – the type of pain that comes from a headache, an injury, or back pain, for example – with over-the-counter prescription pain relievers. Unfortunately, many of those medications cause unwanted side effects and sometimes, life-threatening consequences. Now, there's a better way to stop acute pain! Research has uncovered a powerful combination of nutrients that addresses acute pain, safely and effectively.
Discover for yourself how this fact-acting breakthrough in pain relief can be your answer to living life to the fullest—pain free!
---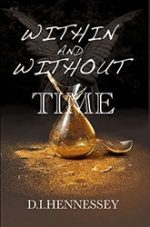 Within and Without Time
by D. I. Hennessey
KINDLE BARGAIN #ad
Be prepared to laugh and cry, to be inspired, and find your heart rejoicing! A powerful Christian revival …
When a sixteen-year-old boy is suddenly caught up in a series of miraculous encounters, it heralds an adventure that will transform his life, rock his town, and trigger events that will ultimately change the world!
Befriended by a powerful angelic warrior, Jimmy finds himself in the center of God's plan for Earth's final Great Revival. The beginning of God's amazing harvest at the End of the Age. Like an intense roller coaster, the journey he experiences is exciting and unpredictable. Heartwarming, as well as heart-rending. God prepares him for a mission more extraordinary than anything he could have imagined, placing him in the rare company of ancient prophets and apostles alike.
Check out:
(Within & Without Time Series)
---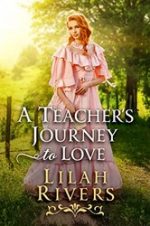 A Teacher's Journey to Love
by Lilah Rivers
KINDLE BARGAIN #ad
Alvera Macalister is excited to finally live in a town where she can teach and help her students. As a kind-spirited young woman, she cannot help but want to fight for them when she notices that most of the students are living in poverty and hardship. A friend she makes along the way, the charming botanist named Zachariah, proves to play a crucial role in overturning the town's exploitative mining company, but also in her heart's awakening…
Should she be trusting a man she just met with a mission so sacred,though?
Zachariah Pemberton has always been different from his whole family and never wanted anything to do with his father's mining company. Instead of confronting him, he decides to live a simple and secret life…
---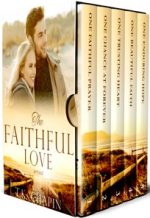 Faithful Love Series: Books 1-5
by T.K. Chapin
KINDLE BARGAIN #ad
Small town Second Chance Christian Romance Series
Stories that pull at the heartstrings, this series of Christian romance novels are sure to encourage your walk with Jesus and entertain you at the same time. Each story highlights the importance of faith and the beauty of God's unyielding love for each one of us.
One Faithful Prayer: What if your lie helped someone?
One Chance At Forever: Is it possible to be happy when you have nothing?
One Trusting Heart: How do you know when you can trust your heart?
One Beautiful Faith: What if your husband left you at eight months pregnant?
One Enduring Hope: What if God's greatest blessing came through pain?
---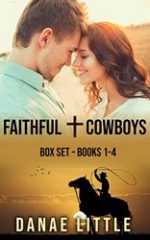 Faithful Cowboys Box Set
by Danae Little
KINDLE BARGAIN #ad
If you like cowboys, the rodeo life, and unconquerable love, then you will enjoy Faithful Cowboys.
This rodeo romance series inspires hope, faith, and, of course, the belief that love conquers all. Though you can read each book as a standalone, you'll find yourself swept into this rodeo family and eager to see how love finds the next friend.
This box set includes all four Faithful Cowboys:
Book One: Falling for the Bronc Rider
Book Two: Fearless with the Bareback Rider
Book Three: Flirting with the Barrel Racer
Book Four: Freeing the Calf Roper
---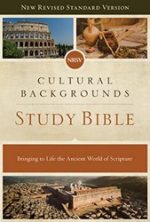 NRSV, Cultural Backgrounds Study Bible
by Multiple Authors
KINDLE BARGAIN #ad
Discover new dimensions of insight with a behind-the-scenes tour of the ancient world
You've heard many Bible stories hundreds of times, but how many details are you missing? Sometimes a little context is all you need to discover the rich meaning behind even the most familiar stories of Scripture. That's what the NRSV Cultural Backgrounds Study Bible provides. Every page of this NRSV Bible is packed with expert insight into the customs, culture, and literature of biblical times. These fascinating explanations will serve to clarify your study of the Scriptures, reinforcing your confidence and bringing difficult passages of Scripture into sharp focus.
---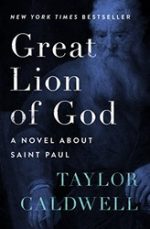 Great Lion of God
by Taylor Caldwell
KINDLE BARGAIN #ad
KINDLE NOOK AUDIBLE KOBO APPLE
Born a veritable great lion of God to a devout Jewish family, Saul of Tarsus is raised by his parents to embrace their love of humanity. Dogged by what he perceives as a lack of true faith, he embarks on a journey to save his people from sacrilege. But on the road to Damascus a vision of the resurrected Jesus changes the course of his life. Converting to Christianity, the newly christened Paul transforms from persecutor of blasphemers into apostle to the gentiles, becoming one of the supreme influences on the Catholic Church and the Western world.
---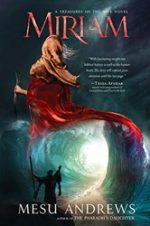 Miriam
by Mesu Andrews
KINDLE BARGAIN #ad
KINDLE NOOK AUDIBLE KOBO APPLE
At eighty-six, Miriam had devoted her entire life to loving El Shaddai and serving His people as both midwife and messenger. Yet when her brother Moses returns to Egypt from exile, he brings a disruptive message. God has a new name – Yahweh – and has declared a radical deliverance for the Israelites.
Miriam and her beloved family face an impossible choice: cling to familiar bondage or embrace uncharted freedom at an unimaginable cost. Even if the Hebrews survive the plagues set to turn the Nile to blood and unleash a maelstrom of frogs and locusts, can they weather the resulting fury of the Pharaoh?
---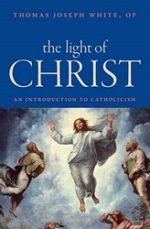 The Light of Christ
by Thomas Joseph White
KINDLE BARGAIN #ad
In The Light of Christ, Fr. Thomas Joseph White provides an accessible presentation of Catholic doctrine that is both grounded in traditional theology and engaged with contemporary concerns. Inspired by the theologies of Irenaeus, Thomas Aquinas, and John Henry Newman, Father White covers the major doctrines of the Christian religion including knowledge of God, the mystery of the Trinity, the incarnation and the atonement, the sacraments and the moral life, eschatology and prayer.
The Light of Christ also addresses topics such as evolution, the modern historical study of Jesus and the Bible, and objections to Catholic moral teaching.