Saturday's Christian eBooks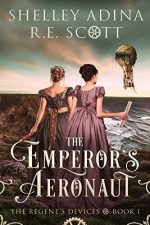 The Emperor's Aeronaut
by Shelley Adina
LIMITED TIME FREE #ad
KINDLE NOOK AUDIBLE KOBO APPLE
In 1819, France is surrounded by armies. With Russia in the north, the Karlsruhe Confederacy in the east, and a pirate kingdom in the south, Napoleon cannot break out, nor can the English Navy seem to break in. Europe teeters on the edge of a sword. Whichever side rules the air will win.
Celeste Blanchard, daughter of the Emperor's disgraced Air Minister, is running out of time to develop an air ship that can carry his armies to England and restore her mother to glory. But on a daring and desperate test flight, she is blown off course … and washes up, half drowned, on the shores of Cornwall, in the heart of enemy territory…
Check out:
(The Regent's Devices Series)
---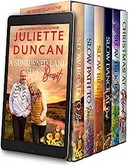 A Sunburned Land Series
by Juliette Duncan
KINDLE BARGAIN #ad
If you enjoy clean, Christian, heartwarming romance, then you're sure to love this mature-age romance set in the rugged Kimberley region in the far north of Australia.
A Sunburned Land Series, a mature-age Christian romance, is set in the beautiful, rugged and remote Kimberley region of northern Australia.
A divorced reporter on a remote assignment. An alluring cattleman who captures her heart…
City dwelling Maggie Donovan is trying her best to let go of her resentment after her high-profile politician husband of thirty-five years left her for a much younger woman. Her focus now is her job as a reporter for the Country Women's Magazine, her two adult children, and her church…
---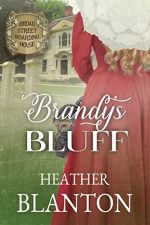 Brandy's Bluff
by Heather Blanton
KINDLE BARGAIN #ad
"Brandy, I caution you. Get hold of your temper. Don't do anything you'll regret."
Whiskey heiress Brandy Dardanelle has been abandoned at the altar. Seething from the sting to her family honor, she follows the lickspittle's trail to Denver. However, she doesn't even have time to unpack when she sees the errant ex-fiancé getting on another train. Afraid of losing her prey, Brandy brashly jumps aboard too.
Successful rancher Samuel Elliott, Jr., returning home after negotiating the cattle deal of a lifetime, must now convince his neighbors he's wise enough and mature enough to handle the details…
---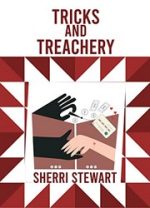 Tricks and Treachery
by Sherri Stewart
KINDLE BARGAIN #ad
Was she her sister's keeper?
Leah was all the family Brynn Kingston had left, and she'd made that promise to her mother before she passed away to take care of her little sister. But when she learned Leah was engaged to a man she'd met online – a man who probably didn't exist at least in the form he presented online – Brynn knew she had to expose the scammer before her sister's small nest egg was gone. But then she met the scammer face-to-face. Best-laid plans.
Was he his brother's keeper?
Although Ben Fisher had been shunned by his community and his parents, he stayed as close as he dared so he could keep an eye on his family—his ailing father who depended on his younger brother, Samuel, to run the farm, and Sam himself who spent a few afternoons a week helping out in Ben's office..
---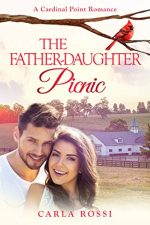 The Father-Daughter Picnic
by Carla Rossi
KINDLE BARGAIN #ad
Two natural enemies, one smart kid, and a horse named Tilly. Will they all get it together in time for the Father-Daughter Picnic?
Visit Cardinal Point in this enemies to lovers sweet romance.
Caroline Bishop has a plan. She intends to find a father for her six-year-old daughter Ava, and she's going to use an online dating service to do it. Who needs romance when you have the internet? Only problem is, no one meets her requirements, and no one will ever measure up to the husband and father they lost. But Caroline's job as a medical administrator leaves little time to find a match, especially when one of her patients is the cantankerous Cooper Hollister, whose arrogant son Graham fights her every step of the way…
Check out:
(Cardinal Point Romance Series)
---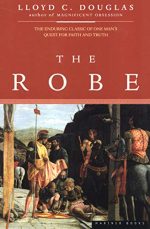 The Robe
by Lloyd C. Douglas
KINDLE BARGAIN #ad
KINDLE NOOK AUDIBLE KOBO APPLE
A Roman soldier wins Christ's robe as a gambling prize. He then sets forth on a quest to find the truth about the Nazarene – a quest that reaches to the very roots and heart of Christianity. Here is the fascinating story of this young Roman soldier, Marcellus, who was in charge at the crucifixion of Jesus. After he won Christ's robe in a game of dice on Calvary, he experienced a slow and overpowering change in his life. Through the pages of this great book, the reader sees how a pagan Roman was eventually converted to Christ.
Set against the vividly drawn background of ancient Rome, this is a timeless story of adventure, faith, and romance, a tale of spiritual longing and ultimate redemption . . .
---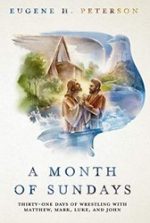 A Month of Sundays
by Eugene H. Peterson
KINDLE BARGAIN #ad
KINDLE NOOK AUDIBLE KOBO APPLE
Eugene Peterson was quite concerned about the language we use between Sundays. He strived for a continuity of language between the words we use in Bible studies and the words we use when we are out hiking, at work, or eating dinner with family. He illustrated this passion in his writings and weekly sermons. A Month of Sundays is a devotional collection featuring excerpts of Eugene's Sunday sermons arranged into thoughtful readings for every day of the month, drawn from the books of Matthew, Mark, Luke, and John.
---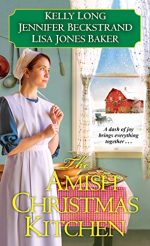 The Amish Christmas Kitchen
by Multiple Authors
KINDLE BARGAIN #ad
Something's always baking in an Amish oven, and at Christmastime, all the ingredients for joy are at hand. Wrap yourself in the warmth of the Amish home – and the Plain peace of hearts joined by love. Each story includes a recipe from the author!
Baking Love on ice mountain by Kelly Long
The Christmas Bakery on Huckleberry Hill by Jennifer Beckstrand
The special Christmas Cookie by Lisa Jones Baker
---
Total Forgiveness
by R.T. Kendall
KINDLE BARGAIN #ad
KINDLE NOOK AUDIBLE KOBO APPLE
R.T. Kendall has given us a treasure…the hope and possibility of experiencing incredible freedom and peace that can only come when we walk in total forgiveness.
One of the core messages of the gospel is that of total forgiveness…not only that we can be totally forgiven by God, but also that we must, in turn, totally forgive others. Our culture is bound up in bitterness, resentment, and wallowing in wounds inflicted upon us by others, wounds that we all too easily accept and even cling to!