Monday's Christian eBooks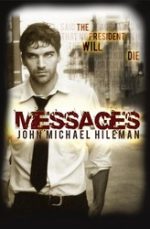 MESSAGES
by John Michael Hileman
LIMITED TIME FREE #ad
KINDLE NOOK AUDIBLE KOBO APPLE
The David Chance Series: Messages, Voices, Lies
David Chance can see messages in the sea of words around him, messages that warn him of future events.
Words are everywhere-  on labels, magazines, sign posts, t-shirts – everywhere. And as much as David Chance would like to hide from them, he can't. Words keep leaping off objects around him, forming messages in his mind.
But how is this possible? Has his brain suddenly taken an evolutionary leap forward, or are the mysterious messages proof of divine intervention?
Check out:
(The David Chance Series)
---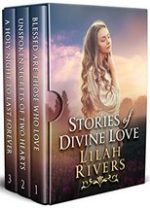 Stories of Divine Love Collection
by Lilah Rivers
KINDLE BARGAIN #ad
Three of my best-selling Inspirational Historical Western romance stories! Delightful tales full of emotion, love, inspiration, plot twists, and of course, heart-melting romance!
Blessed Are Those Who Love
Unspoken Secrets Of Two Hearts
A Holy Night to Last Forever
"Lilah Rivers has given us a collection of 3 of her best selling books. Her books not only show the romance but also the struggles and danger of life in the old west. The stories let us see that with the help of faith, family and friends you can get through the hard times. Thank you Lilah for this wonderful collection and I look forward to Your next book." by Amazon Customer
---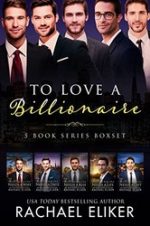 To Love a Billionaire 5-Book Series Collection
by Rachael Eliker
KINDLE BARGAIN #ad
The complete, five-book collection of sweet, second chance romances from the To Love a Billionaire series.
The Billionaire Needs a Date
The Billionaire Needs a Kiss
The Billionaire Needs a Life
The Billionaire Needs a Gift
The Billionaire Needs a Wife
"I enjoyed every single one of these books. They are all permanent 'keepers' in my library. The characters have become good friends. I read these individually as they were released over time. I think the stories will read just as well, or even better now, when I can binge read them one after the other." by Amazon Customer
---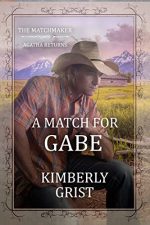 A Match for Gabe
by Kimberly Grist
KINDLE BARGAIN #ad
A harsh, scar-faced rancher, An impulsive, whimsical teacher go together like dandelions and daydreams. Well, she thinks so anyway…
Carrie Ann Dixon's impulsive nature has cost her a teaching position. Destitute, she agrees to seek the help of a matchmaker. She believes there's a happily ever after within reach for everyone, and she'll work hard to make her dream come true. Casting her past failures aside, she's thrilled with the idea of moving west and requests a match with someone who embraces adventure and will be enthusiastic about building a romantic relationship.
Gabe Russell, former soldier and regimented rancher, isn't looking for love. Instead, he needs a cook, housekeeper, and babysitter for his four younger siblings. Hence, his request to the matchmaker includes, "My desired match should be a no-nonsense, hard-working woman who knows the importance of following a schedule.
---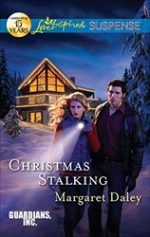 Christmas Stalking
by Margaret Daley
KINDLE BARGAIN #ad
Bodyguard Ellie St. James has one objective: protect her client…without letting her know. Pretending to be Rachel "Winnie" Winfield's assistant lets Ellie stay close, but there's an unexpected complication—Colt Winfield. Winnie's grandson wasn't in on the plans, and the suspicious marine biologist isn't easy to fool. When the truth comes out, so do more threats to Winnie's life. Trapped on a Colorado mountain, Ellie and Colt must trust each other to guard Winnie and find the stalker. Before this Christmas becomes their last.
---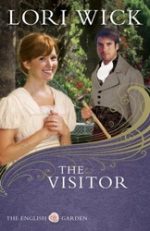 The Visitor
by Lori Wick
KINDLE BARGAIN #ad
KINDLE NOOK AUDIBLE KOBO APPLE
Set in the English countryside, 1812. After being thrown from his horse, Alexander Tate is left with bandaged eyes and prayers for healing. Under doctor's orders, he leaves London for rest in Collingbourne. When his Aunt Harriet asks one of the Steele sisters to read to him daily, the intriguing voice of this visitor sparks new light in his heart.
As Tate's affection grows, he wonders if this vibrant woman could love a man who might never see. Will these two young hearts trust God's healing touch, however it may come?
Check out:
(The English Garden Series)
---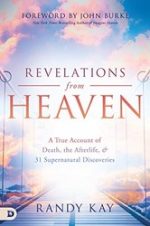 Revelations from Heaven
by Randy Kay, John Burke
KINDLE BARGAIN #ad
KINDLE NOOK AUDIBLE KOBO APPLE
What was it like to be face to face with Jesus? What does Heaven look like? And what did Randy Kay learn from his afterlife encounter?
As a human development researcher, medical advisor, and director of clinical support, Randy Kay was not given to fantastical ideas about the spirit realm or embellished divine encounters. But after clinically dying in the hospital, Randy Kay had a life-changing afterlife experience with Jesus in Heaven.
---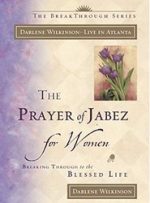 The Prayer of Jabez for Women
by Darlene Wilkinson
KINDLE BARGAIN #ad
KINDLE NOOK AUDIBLE KOBO APPLE
The phenomenal impact of The Prayer of Jabez is shown by reports of changed lives, expanded ministries, and spiritual breakthroughs among believers everywhere. Now women have their own unique version, shared by Bruce Wilkinson's lifetime partner in marriage, that is full of significance for women's roles and ministry opportunities in God's kingdom.
A must-read for every woman, whether she is familiar with The Prayer of Jabez or not, this book addresses important questions such as, How can a busy mom expand her territory without neglecting the most important territory she already has, her family?
---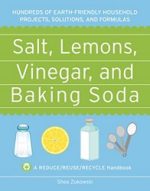 Salt, Lemons, Vinegar, and Baking Soda
by Shea Zukowski
KINDLE BARGAIN #ad
A Reduce/Reuse/Recycle Handbook. Learn how these four natural, everyday items can accomplish hundreds of household tasks—from personal to pet care, kitchen to outdoor uses.
Salt, lemons, vinegar, and baking soda are the all-you-need all-stars of the home. From personal hygiene and grooming to household cleaning and gardening, this powerful quartet has a long and storied history of usefulness that is also utterly modern and of-the-moment: green, cheap, and effective.