Tuesday's Christian eBooks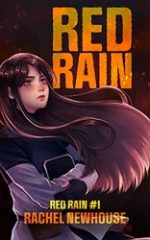 Red Rain
by Rachel Newhouse
LIMITED TIME FREE #ad
The year is 2075. Earth is ruled by a one-world government. In order to maintain unity, all citizens must deny their national, racial, and religious identities – or suffer the consequences.
Stripped of her rights for refusing to assimilate, sixteen-year-old Philadelphia Smyrna escapes Earth's religious containment camps when her father is summoned to work on Mars. The remote research base seems like a haven of tolerance—until she discovers it's the same base where her brother mysteriously died two years before. Searching for answers, she stumbles into a hidden lab and uncovers terrifying experiments for an apocalyptic weapon. The scientist in charge has cruel plans for Earth, and he will kill to keep his secret hidden…
Check out:
(Red Rain Series)
---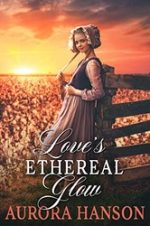 Love's Ethereal Glow
by Aurora Hanson
KINDLE BARGAIN #ad
Brand New Release from Aurora Hanson.
When a flood destroys their hometown, Miriam Garrison and her reckless sister are left reeling from the loss of their parents. In search of a fresh start, the sisters travel west to a rough town in the Arizona Territory. Upon their arrival, they meet the sheriff, a man with no patience with lawbreakers. Even though Miriam's unwavering optimism clashes with the his strict nature, the two find themselves hopelessly drawn to each other.
At his sight, her heart flickers…
From the moment Sheriff Abe Kruger meets Miriam, he is captivated by her quiet strength and beauty. As he watches her struggle to rebuild her life, he is touched by her unwavering faith and gentle spirit…
---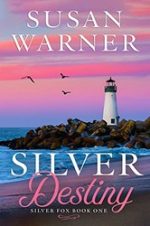 Silver Destiny
by Susan Warner
KINDLE BARGAIN #ad
One had already known love. One thought love wasn't for him. Together they'll find an unconditional love that heals.
Robert Parker has been in the army and traveled the world. He comes back to retire in a place called home. He is resolved to live his life alone, but fate has other plans. He meets a widow named Delilah Cade– whose poise and quiet grace make him abandon any plan of bachelorhood.
Delilah Cade has already known the love of a lifetime. When her husband passed, she dedicates her life to her family. Now her grandchildren need her to help out in the family business…
Check out:
(Silver Fox Series)
---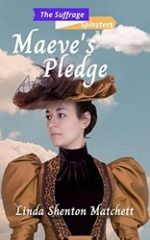 Maeve's Pledge
by Linda Shenton Matchett
KINDLE BARGAIN #ad
Brand New Release from Linda Shenton Matchett.
Pledges can't be broken, can they?
Finally, out from under her father's tyrannical thumb, Maeve Wycliffe can live life on her terms. So what if everyone sees her as a spinster to be pitied. She'll funnel her energies into what matters most: helping the less fortunate and getting women the right to vote. When she's forced to team up with the local newspaper editor to further the cause, will her pledge to remain single get cropped?
Widower Gus Deighton sees no reason to tempt fate that he can find happiness a second time around. Well past his prime, who would want him anyway?
---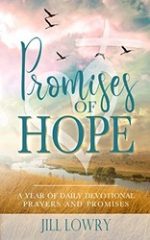 Promises of Hope
by Jill Lowry
KINDLE BARGAIN #ad
Do you need a fresh wave of hope in your life? Hope rises when prayer is a priority.
Take a few minutes each day and open this book of promises from the Lord. After you read and meditate on each promise, pray the daily prayer and be still in His presence. Listen as you hear the Lord speak love and truth into your soul.
He will enlighten you with hope as you spend time praying His promises each day. Your prayer life will be enhanced, and your relationship with the Lord will be renewed. Prayer is the key that connects you to your Living Hope, the Lord Jesus Christ. It is time to pray so that you may know the hope to which he has called you!
"Rejoice in hope, be patient in tribulation, be constant in prayer." Romans 12:12
Check out:
(The Inspirational Devotions Collection Series)
---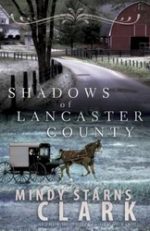 Shadows of Lancaster County
by Mindy Starns Clark
KINDLE BARGAIN #ad
KINDLE NOOK AUDIBLE KOBO APPLE
Anna Bailey thought she left the tragedies of the past behind when she took on a new identity and moved from Pennsylvania to California. But now that her brother has vanished and his wife is crying out for help, Anna knows she has no choice but to come out of hiding, go home, and find him. Back in Lancaster County, Anna follows the high-tech trail her brother left behind, a trail that leads from the simple world of Amish farming to the cutting edge of DNA research and gene therapy.
During the course of her pursuit, Anna soon realizes that she has something others want, something worth killing for. In a world where nothing is as it seems, Anna seeks to protect herself, find her brother, and keep a rein on her heart despite the sudden reappearance of Reed Thornton, the only man she has ever loved…
---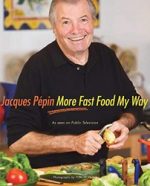 More Fast Food My Way
by Jacques Pepin
KINDLE BARGAIN #ad
From the man Julia Child called "a great teacher," an elegant cookbook full of fast-yet-flavorful recipes that take only minutes to make.
Jacques Pépin Fast Food My Way was an immediate sensation, captivating cooks and critics, who called it "fabulous," "chic," and "elegant." Now America's first and most enduring celebrity chef does himself one better, with recipes that are faster, fresher, and easier than ever. Only Jacques could have come up with dishes so innovative and uncomplicated.
---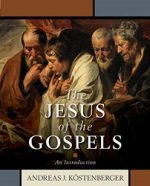 The Jesus of the Gospels
by Andreas Köstenberger
KINDLE BARGAIN #ad
KINDLE NOOK AUDIBLE KOBO APPLE
The Jesus of the Gospels brings together the best elements of a survey of the Gospels and a commentary on the Gospels to help readers know Jesus and understand the good news. Drawing on decades of experience teaching and writing on the Gospels, Andreas Köstenberger presents a holistic portrait of Jesus by leading readers through an in-depth study of Matthew, Mark, Luke, and John.Each chapter explores one gospel account, beginning with a short introduction that highlights the gospel's individual distinctives, followed by an outline of the book. Köstenberger breaks each gospel into short sections, explaining the meaning and how it sheds light on Jesus and His mission…
---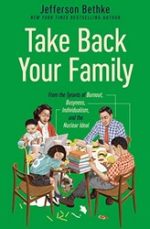 Take Back Your Family
by Jefferson Bethke
KINDLE BARGAIN #ad
KINDLE NOOK AUDIBLE KOBO APPLE
Jefferson Bethke delivers a powerful critique of the Western notion of the nuclear family and calls us to a sweeping new paradigm that brings not only longed-for stability but also radical blessings to the world.
The West's multi-century experiment with the nuclear family has failed. Its toxic hyper-individualism has left us with an unprecedented number of broken homes and rampant confusion over what a family is supposed to be. Jefferson Bethke delivers the solution we've been seeking: a plan for taking back our families from the modern myth that has derailed us and a vision for returning to the life-giving, biblical model of multi-generational teams…