Sunday's Christian eBooks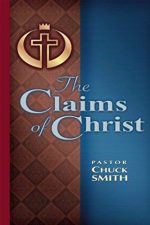 The Claims of Christ
by Chuck Smith
LIMITED TIME FREE #ad
I am come as a light into the world, that whosoever believes in me should not abide in darkness. John 12:46
There is no denying the fact that the claims of Christ are radical. Jesus statements concerning Himself present every person with a choice to be made. We must either accept or reject His claims. He was either telling the truth or He was lying. He claimed to be the Son of God and that He came to save the world. It is not an option to simply ignore such statements. For if Jesus is truly who He claimed to be, then our eternal destiny will be determined by whether or not we believe those claims.
---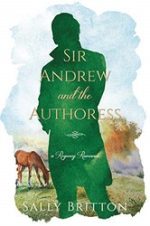 Sir Andrew and the Authoress
by Sally Britton
KINDLE BARGAIN #ad
Lady Josephine, the duke's eldest daughter, has a secret. When her brother's horrid best friend discovers what she's been hiding up in the castle tower, she has no choice but to take him into her confidence.
As the daughter of a duke, Lady Josephine has a long list of responsibilities, and an even longer list of things she must never do to dishonor the family name. Josephine knows exactly which side becoming an author falls upon, but she's determined to try her hand at it anyway. For months she has worked on her novel in secret, writing chapter after chapter of intrigue and romance. Unfortunately for Josephine, her sworn enemy stumbles upon her secret…
Check out:
(Clairvoir Castle Series)
---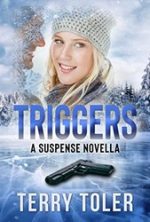 Triggers
by Terry Toler
KINDLE BARGAIN #ad
Suspense with a touch of romance from International best selling author, Terry Toler.
Ginny moves to Winters, Texas to hide from her abusive husband who intends to kill her.
When she takes a self-defense firearms class, she meets Jake. A war hero with PTSD. He wants to protect her. Will she let him? Sparks fly. So do bullets when her husband finds her. Will Trigger, the loveable German Shepherd with military skills, help save both of them?
Check out:
(The Blue Rose)
---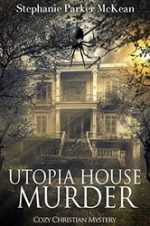 Utopia House Murder
by Stephanie Parker McKean
KINDLE BARGAIN #ad
When Lolia Davenport is gifted a winning lottery ticket, she doesn't use the money for herself. She purchases a historic mansion in Brady, Texas, and fills it with friends who have end-of-life ambitions, but lack funding to make their dreams reality. With a name like "Utopia House" and an eclectic mix of people who quickly become friends – and with plenty of money – Utopia House should be as perfect as the name.
But something dark and sinister hides within the iconic building – murder. And when murder escapes from its hiding place – no one is safe.
---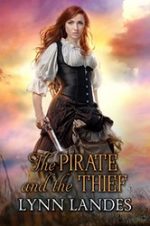 The Pirate and The Thief
by Lynn Landes
KINDLE BARGAIN #ad
He stole her heart before he robbed her of her heritage.
Passion and Secrets… Captain Gideon Fulton, privateer turned pirate, seduces the daughter of a prominent Naval Captain to complete his mission. Get inside, steal the ledger, and get out. It's the perfect plan and doesn't include falling for her. He knows love has no place in war, and Nora is better off without him. The Revolution is over, but the battle to rebuild a country has just begun, and he intends to see it through. Walking away is the only way to protect her from his enemies.
Lies and Revenge… Nora is struggling to define herself in the wake of war when she meets and falls for the handsome Captain Gideon Fulton, only to learn he's a pirate with a black heart. He seduced her to rob her father and took the one thing she couldn't part with. Gideon leaves her to fend for herself with his enemies lurking, and when they offer her a chance to claim the revenge she's waited years for, Nora seizes it. She's on a mission to reclaim what he stole, no matter the cost.
---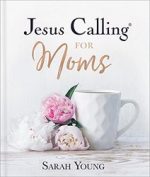 Jesus Calling for Moms
by Sarah Young
KINDLE BARGAIN #ad
KINDLE NOOK AUDIBLE KOBO APPLE
"Love this, written devotional that applies to more than just motherhood! I love the messages that are shared in this devotional. I did expect that it would be more catered towards moms, but it's more catered towards women in general. The sequence in the pages typically is devotional followed by scriptures, followed by potentially a quote or scripture, then a section to write out a prayer. Overall it's a very cute book and I recommend it. It could be a great book to gift to somebody as well" by Amazon Customer
---
Little Farm in the Garden
by Susan Colleen Browne
LIMITED TIME FREE #ad
If you've read Susan's Little Farm memoirs, this guide can be a helpful addition to the homesteading experiences she's shared in her books. But Little Farm in the Garden also works as a stand-alone manual for simple ways to approach creating your own food supply, focusing on easy-to-grow vegetables, herbs, and fruit, and building a balanced garden for the long-term.
And as all gardening fans know, raising your own food can give you a sense of pleasure and accomplishment too. Wherever you are in your gardening journey, Little Farm in the Garden offers a lively, heartfelt approach for gardeners, nature-lovers, and dreamers of all ages!
---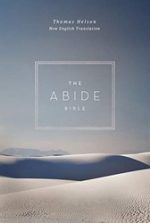 NET, Abide Bible
by Thomas Nelson
KINDLE BARGAIN #ad
Do you yearn for life-giving, intimate communion with God? The Abide Bible is designed to help you experience the peace, hope, and growth that come from encountering the voice and presence of God in Scripture. Every feature in Abide is designed to teach and develop Scripture-engagement habits that help you know the power and spiritual nourishment of abiding in Christ.
Created in partnership with Bible Gateway and the Taylor University Center for Scripture Engagement, The Abide Bible's features include book introductions and practical Scripture-engagement prompts based on five ways of interacting deeply with the Bible…
---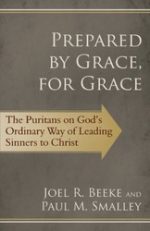 Prepared by Grace, for Grace
by Joel R. Beeke, Paul M. Smalley
KINDLE BARGAIN #ad
Many twentieth-century scholars dismissed preparation as a prime example of regression from the Reformed doctrine of grace for a man-centered legalism. 'In Prepared by Grace', for Grace, Joel Beeke and Paul Smalley make careful analysis of the Puritan understanding of preparatory grace, demonstrate its fundamental continuity with the Reformed tradition, and identify matters where even the Puritans disagreed among themselves. Clearing away the many misconceptions and associated accusations of preparationism, this study is sure to be the standard work on how the Puritans understood the ordinary way God leads sinners to Christ.