Wednesday's Christian eBooks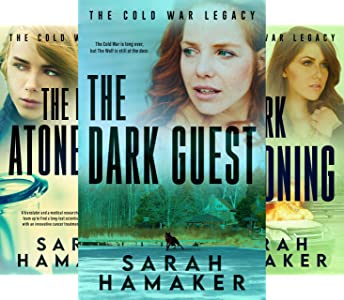 The Cold War Legacy Series
by Sarah Hamaker
KINDLE BARGAIN #ad
Check out: The Cold War Legacy Series
A compelling trilogy about ordinary women uncovering extraordinary secrets of the past that could cost them everything. Join Violet and Henry, Lena and Devlin, and Isana and Cy as they race to discover the secrets of 1980s East Berlin before someone decides they're expendable.
The Dark Guest is a 2023 Selah Award finalist in romantic suspense.
The Dark Guest – Book 1
The Dark Atonement – Book 2
The Dark Reckoning – Book 3
---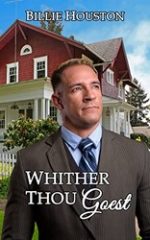 Whither Thou Goest
by Billie Houston
LIMITED TIME FREE #ad
Resigned to being an old maid, Elizabeth Holt works at the library and lives quietly in the small town of Cedar Gap, Texas. The 1929 financial crash leaves her penniless and devastated. Her devious aunt Lavinia has squandered her inheritance in the stock market.
Reverend John Reardon has recently become the pastor of a church in Cedar Gap.
Unbeknown to the congregation, the chairman of the deacons invested the church's assets in now worthless stocks. When the bank forecloses on the church and parsonage, Reardon trades his furniture for lodging in the house where Elizabeth lives with her cunning Aunt Lavinia…
Check out:
(Second Chancess Series)
---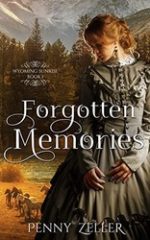 Forgotten Memories
by Penny Zeller
KINDLE BARGAIN #ad
Some memories are best forgotten…
The Wyoming Territory is rife with lawlessness and disorder, something Annie Ledbetter and her parents discover when their wagon train is robbed. Seven years later, Annie settles into her lifelong dream as a teacher in the small town of Willow Falls. When she meets handsome rancher Caleb Eliason through a humorous misunderstanding, she is quickly drawn to his kind heart and charming smile.
Former outlaw Caleb Eliason embraces his chance at a fresh start. Gone are the days of robbing stagecoaches and wagon trains. When he falls in love with the new Willow Falls teacher, he doesn't realize they've met before—under much different circumstances.
When his past comes to light, will it put the growing love between them at risk?
Check out:
(Wyoming Sunrise Series)
---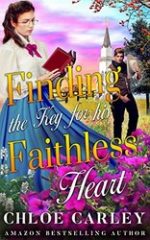 Finding the Key for his Faithless Heart
by Chloe Carley
KINDLE BARGAIN #ad
Brand New Release from Chloe Carley
Α fake governess ad brings her on his doorstep. His bruised ego doesn't let him fall in love. How can they make peace and let God's plan water their thirsty souls?
After Ellen sees her family dying one after the other, she decides to flee West to work as a governess. This is the Lord's will, after all. Little did she know that the ad was fake, so she has to choose between living with an unkind rancher or living with no roof over her head. How can Ellen inspire Joseph's lost soul to believe again in God's light?
Joseph has nothing left to believe in a better life. He decides to put on a fake ad because he's too selfish to admit he needs the help of a wife on his ranch. How can he let go of his past nightmares and embrace Ellen's, Godsent love?
---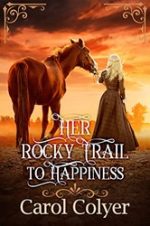 Her Rocky Trail to Happiness
by Carol Colyer
KINDLE BARGAIN #ad
Brand New Release from Carol Colyer
Martha Ramsey's world is shattered after the passing of her last close relative, her loving grandmother. Left to care for her younger sister too, she has no choice but to comply with her uncle's offer of marriage to an older man in the West and embark on this precarious journey to the unknown. Her escort is Ronnie, a charming young man that makes her wonder if true love is among the cards that fate has in store for her…
Will she choose to accept her destiny or will she find the courage to show what lies deeper in her heart?
Ronnie Harman is a dutiful son tasked by his family to pay off the debts of his gambling brother to a notorious gang. Little did he expect to accompany a spoiled city lady, Martha, and her sister on his trip back home as part of his deal…
---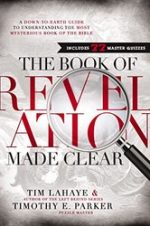 The Book of Revelation Made Clear
by Timothy E. Parker
KINDLE BARGAIN #ad
The Bible's final book, Revelation, can seem intimidating or downright impossible to comprehend, but this guided tour by Bible scholar Tim LaHaye and renowned puzzle master Timothy E. Parker makes it easily understandable.
Filled with complex imagery, vivid depictions of violence, and challenging spiritual references, Revelation is often set aside by readers in favor of more straightforward, easier-to-digest biblical material. Yet the capstone of the canon need not remain a mystery. Cleverly designed for maximum learning and retention, this book covers every verse of Revelation step by step and, for each grouping of verses…
---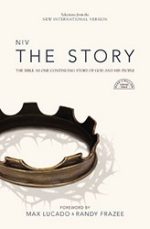 The Story
by Zondervan, Randy Frazee
KINDLE BARGAIN #ad
"The greatest story ever told" is more than just a cliché.
God goes to great lengths to rescue lost and hurting people. That is what The Story is all about: the story of the Bible, God's great love affair with humanity. Condensed into 31 accessible chapters, The Story sweeps you into the unfolding progression of Bible characters and events from Genesis to Revelation. Using the world's most popular modern-English Bible, the New International Version, it allows the stories, poems, and teachings of the Bible to read like a novel. Like any good story, The Story is filled with intrigue, drama, conflict, romance, and redemption – and this story's true!
---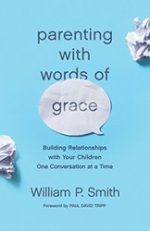 Parenting with Words of Grace
by William P. Smith, Paul David Tripp
KINDLE BARGAIN #ad
How you speak to your kids today will impact your relationship with them tomorrow.
As a parent, your words are powerful. What you say and how you say it has the potential to either invite your children into deeper relationship with you or push them away. What's more, in a very real sense, your words represent—or misrepresent—God's words to his children— meaning they have the power to shape how your children view their heavenly Father.