Wednesday's Christian eBooks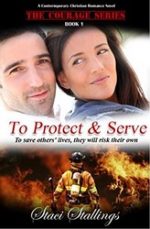 To Protect & Serve
by Staci Stallings
LIMITED TIME FREE #ad
To save others' lives, they will risk their own… Houston firefighter, Jeff Taylor is a fireman's fireman. He's not afraid of anything, and no situation is too dangerous to keep him on the sideline if lives are at stake.
Lisa Matheson runs a semi-successful ad agency that's on the brink of falling apart. Her employees are incompetent, and her schedule has become exhausting. When she takes on a client with a brilliant idea for a big conference, she thinks that maybe, finally this is her lucky break. However, the fire station wasn't what she had in mind for finding conference speakers…
Filled with faith, hope, and love, Christian romance aim to inspire women and men alike while giving them exceptionally romantic love stories they will not soon forget.
Check out:
(The Courage Series)
---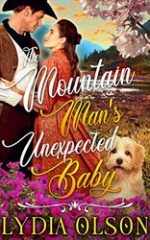 The Mountain Man's Unexpected Baby
by Lydia Olson
KINDLE BARGAIN #ad
Brand New Release from Lydia Olson
She flees west to become a mail-order bride. He needs to take care of an unexpected baby he found abandoned. How can two different people create a loving family and fight the past?
"You've brought the light back to my life, and I don't think I'll ever love anyone as much as I love you."
Cora's future is decided for her when her parents arrange a marriage to a wealthy older man. Refusing to be trapped in an unhappy life, she flees into the unknown West as a mail-order bride, with her faithful dog by her side, only to find herself in the oddest situation. How can she adapt to her new reality when nothing is as expected?
---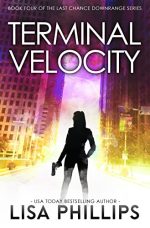 Terminal Velocity
by Lisa Phillips
KINDLE BARGAIN #ad
A last resort. One final chance for the future they want.
Joseph is the name they've given him. Before that, he was Casper – a trained killer. Now he's been sidelined to a summer camp retreat center, and if he doesn't make this work he'll get kicked out of the Accountant's Office program for good. The only problem is this retreat center is a hotbed of decades old mystery and murder – and missing treasure.
Medical Examiner Sarah Carlton wants to make chief. When the boss orders her to take a "vacation" volunteering at the retreat center she's not exactly jazzed. But she'll use the down time to work on the drug overdose deaths she's been puzzled by lately.
Check out:
(Last Chance Downrange Series)
---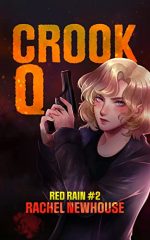 Crook Q
by Rachel Newhouse
KINDLE BARGAIN #ad
Believing the chaos of her adventure on Mars is behind her, seventeen-year-old Philadelphia Smyrna, an unassimilated Christian, faces a restricted but uneventful future. That is until she and her friend Cea are taken hostage to blackmail Cea's wickedly genius brother into completing the infamous superweapon Red Rain. If he succeeds, the government will have the power to dissolve entire cities with acid.
Desperate, the girls make a break for it. Thrust into the streets with a gun she's afraid to shoot, Philadelphia realizes her battle with Red Rain is far from over – and this time, turning it over to the authorities is not an option.
Check out:
(Red Rain Series)
---
Bachelors of Clear Creek Trilogy Boxset
by Lisa Renee
KINDLE BARGAIN #ad
Jake, Ethan, & Tommy live in the small town of Idaho Springs, Clear Creek – Population 1,800. They all love the outdoors lifestyle and close friendships but one thing is lacking – the female population.
Enjoy this laugh-out-loud series with a fake identity, second-chance, and best friends to more romance to warm your heart and soul.
Meet the swoony men of Clear Creek & their sassy love interests. You'll sigh at the sizzling kisses and laugh at the awkward moments in this clean and wholesome, small-town romance series.
---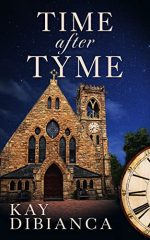 Time After Tyme
by Kay DiBianca
KINDLE BARGAIN #ad
WITH TIME ALL THINGS ARE REVEALED
Nancy Drew meets Tom Sawyer in this delightful and thought-provoking romp through the third book in The Watch Series of clean mysteries. Secret codes and university intrigue combine to give Kathryn Frasier and Cece Goldman a new and puzzling mystery to solve. But things get dicey when two misguided young girls wander into the middle of the investigation and decide to solve it themselves.
Can Kathryn and Cece decipher the codes and protect the youngsters before the killer strikes again?
Check out:
(The Watch Series)
---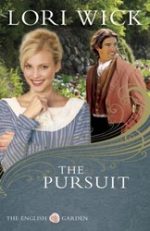 The Pursuit
by Lori Wick
KINDLE BARGAIN #ad
KINDLE NOOK AUDIBLE KOBO APPLE
Set in the spring of 1812, in Collingbourne, England. Edward Steele has enjoyed a great adventure in Africa with his brother, Henry. Now Henry has returned to England, and Edward is ready to follow. However, on his way home, he tells two strangers he will help them, and he stands by that promise. Little does he know that meeting these two men will delay his return, lead him to encounter a woman who captivates him, and change his life forever.
Check out:
(The English Garden Series)
---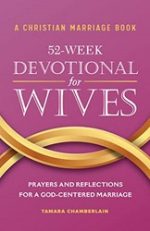 A Christian Marriage Book
by Tamara Chamberlain
KINDLE BARGAIN #ad
Strengthen your faith and become a more honorable wife
Making your faith the foundation of your marriage is one of the most important ways you can create a strong and lasting relationship. The 52-Week Devotional for Wives helps you do that every day, with Scripture, stories, and prayers that encourage you to grow closer to God and your partner. Through self-reflection and Bible study, you'll discover new truths about yourself and your relationship that can help you be a better wife and Christian woman.
---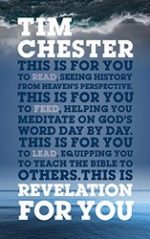 Revelation For You
by Tim Chester
KINDLE BARGAIN #ad
Many Christians are confused by the book of Revelation. It moves from strange and disturbing images to warm and practical encouragement; from the fires of Hell to wonderful pictures of a glorious eternity.
And yet the message of the final book of the Bible is both clear and simple. Despite everything that is going wrong with our world, God remains in control. And when we see history, our present, and our future from heaven's perspective, it will encourage us to trust God and remain faithful to the end.