Wednesday's Christian eBooks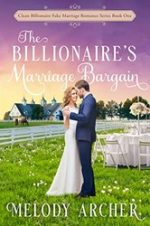 The Billionaire's Marriage Bargain
by Melody Archer
LIMITED TIME FREE #ad
A Cinderella Sweet and Clean Romance retelling…
A Billionaire software developer impatient to claim his inheritance, a childhood friend determined to save her late father's ranch, and a marriage of convenience.
Adam Stevenson, must marry in 30 days to receive his great-grandfather's inheritance.
The walls around Adam's heart, won't let him fall in love. He fears being responsible for another person he loves dying… a belief which has kept love strictly out of bounds. With his heart firmly caged in and with no intention of being tied down longer than a year, Adam proposes a marriage in name only to the girl-next-door, Elle Jennings…
Check out:
(Clean Billionaire Fake Marriage Romance Series)
---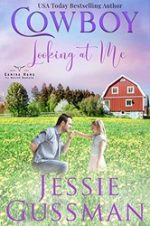 Cowboy Looking at Me
by Jessie Gussman
LIMITED TIME FREE #ad
Brawley Powers made a mistake he's regretted for almost eleven years. But he didn't realize he had a daughter from that night until a stranger comes to town and puts the pieces together. Brawley sees the truth, but he's not sure if the mother of his daughter even knows who the father is, and whether she does or not, if she'll let him be a part of her life.
He starts an anonymous letter writing campaign to soften her heart, just to pave a path to his little girl, but he finds himself falling for the funny and sweet woman behind her emails she sends back.
Check out:
(Coming Home to North Dakota Western Series)
---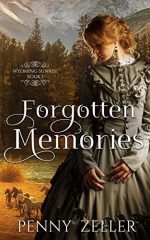 Forgotten Memories
by Penny Zeller
KINDLE BARGAIN #ad
Some memories are best forgotten…
The Wyoming Territory is rife with lawlessness and disorder, something Annie Ledbetter and her parents discover when their wagon train is robbed. Seven years later, Annie settles into her lifelong dream as a teacher in the small town of Willow Falls. When she meets handsome rancher Caleb Eliason through a humorous misunderstanding, she is quickly drawn to his kind heart and charming smile.
Former outlaw Caleb Eliason embraces his chance at a fresh start. Gone are the days of robbing stagecoaches and wagon trains. When he falls in love with the new Willow Falls teacher, he doesn't realize they've met before—under much different circumstances. When his past comes to light, will it put the growing love between them at risk?
Check out:
(Wyoming Sunrise Series)
---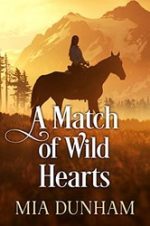 A Match Of Wild Hearts
by Mia Dunham
KINDLE BARGAIN #ad
Tilda Dalton's heart is shattered when her brother passes away in a tragic accident. Her father abandons their family soon after, leaving Tilda and her mother to pick up the pieces of their broken lives. When a cryptic letter arrives, Tilda must confront her deepest fears and set out to find her father. Little does she know that her journey will lead her to Lawrence, a man with a heart of gold…
Will they find him in time, or is it too late for Tilda to discover true love along the way?
Lawrence Chaney is haunted by his past, tormented by memories of the tragedies that have befallen him. When his best friend goes missing, he embarks on a perilous quest to find him, hoping to put his demons to rest. Along the way, he meets Tilda, a brave and determined young woman who captivates his heart at once, despite the dangers that surround them…
---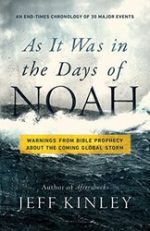 As It Was in the Days of Noah
by Jeff Kinley
KINDLE BARGAIN #ad
KINDLE NOOK AUDIBLE KOBO APPLE
Warnings from Bible Prophecy About the Coming Global Storm
"As it was in the days of Noah, so it will be at the coming of the Son of Man." – Matthew 24:37
Noah's story is remembered as a Sunday school lesson taught with felt-board animals—yet the Bible paints a darker picture, one in which earth's people grew so wicked God had to destroy them in a global flood. Millenia later, Jesus prophesied the same widespread spiritual rebellion would mark the days leading into the end times.
---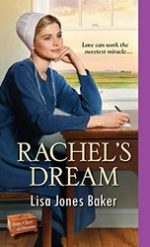 Rachel's Dream
by Lisa Jones Baker
KINDLE BARGAIN #ad
The treasures within her hand-carved hope chest help a young Amish woman find her heart's desire in this novel from the author of Annie's Recipe.
Rachel Kauffman and Jarred Zimmerman seem to have nothing in common. She's the outgoing youngest of a large, close-knit Amish clan, and longs to raise a brood of her own near those she loves. Estranged from his family by tragedy, Jarred is a young veterinarian who trusts the animals he heals far more than he trusts people. However, when Rachel's beloved horse falls ill, Jarred's struggles to save him show Rachel he's a man who cares deeply. And the respect he feels for her gentle warmhearted ways soon becomes an irresistible bond . . .
---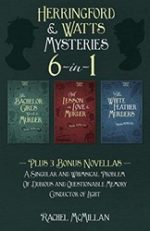 The Herringford and Watts Mysteries Collection
by Rachel McMillan
KINDLE BARGAIN #ad
Collected for the first time in a complete, ebook-only bundle, experience hijinks, danger, and romance in fan-favorite author Rachel McMillan's The Herringford and Watts Mysteries 6-in-1! Follow best friends and sleuths Merinda Herringford and Jem Watts as they cast off Edwardian conventions and launch a consulting detective business in tumultuous early 20th century Toronto.
Determined, adventurous, and full of moxie, Merinda and Jem, together with their friends Constable Jasper Forth and reporter Ray DeLuca, tackle dramatic mysteries and political corruption as they become emblems of female empowerment. Join the adventure as these two independent women search for answers, don disguises, and find themselves where no "proper" ladies would ever go.
---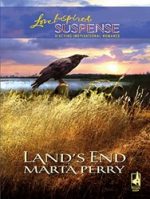 Land's End
by Marta Perry
KINDLE BARGAIN #ad
Confused and angry, Dr. Sarah Wainwright returned to the Georgia island of St. James in search of answers to her husband's mysterious death – in an apparent lovers' tryst with the wife of wealthy industrialist Trent Donner. Anger seemed to be the only edge Sarah had – Trent's control of the island and his protectiveness for his young daughter were enough to drive even this scandal back into the shadows.
A man whose life depended on keeping his secrets; a woman whose future depended on learning the truth – could her quest set them free, or would it destroy them all?
---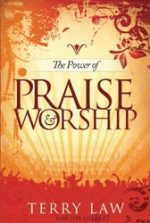 The Power of Praise and Worship
by Terry Law, Jim Gilbert
KINDLE BARGAIN #ad
KINDLE NOOK AUDIBLE KOBO APPLE
You can get through life's tragedies when you praise and worship the Lord! With gut-wrenching honesty, authors Terry Law and Jim Gilbert detail the tragedies in Terry's life that led him to a deep dimension of Divine teamwork. Terry Law's journey took him throughout the United States, through war-torn Afghanistan, and ancient Egypt to discover three spiritual truths expressed in worship and praise. God put these three spiritual powerhouses in your personal arsenal to use against the enemy: 1.The Word of God. 2.The Name of Jesus. 3.The Blood of Jesus.